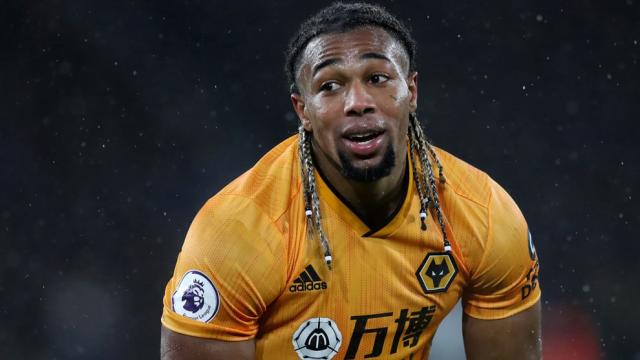 Wolves player, Adama Traore has come out to speak about the difficulties he experienced as a kid of immigrant parents growing up in Barcelona.
Traore revealed that he was approached a lot by street gangs who tried to hire him to sell drugs and partake in other illegal activities.
According to him, his life would have gone differently if he did not have the needed concentration to be a professional footballer.
He added that he saw guns, bats, knives, and bottles but he is very happy to be a success despite his rough and poor background.
His words, "Yes, a lot of times,"
"Me, my brother, a Dominican friend, everyone. At that time, being part of a gang was something that made you popular.
"But we had a different mentality. We wanted to be footballers, not part of some gang. You saw fights almost every day and we didn't want to fight.
"Of course, I was in fights [anyway]. There were gangs in the school I went to. They fought each other constantly. I saw guns, fights with bats, knives, bottles… everything.
"They've done a great job in Hospitalet now though and everything is a lot calmer."
"A lot of them [quit football to join a gang],"
"I've played with and against them in los Bloques and they were incredible. But they stopped to sell drugs, to join gangs or because of relationships.
"The gangs controlled different areas. Depending on where you were going they'd ask: 'What gang are you in? Where do you live? Why are you here?'. If they didn't know you, or even if you didn't have any problems, it could still become an issue.
"So then some people would get angry and join a rival gang. That happened a lot. That's why it's so complicated and you need to know what you want, to remain focused on that.
"Wherever you come from, even if it's a rough neighbourhood, there are always good people who know what they want to do. The most important thing is to make the decision quickly. For example, in a fight, you need to decide quickly whether you want to follow the same path.
"You see the fights, how they work, how a gang operates, or how the police investigate the gangs, how the streets work, how they move drugs. If you want to do it illegally, it's there, and you can get those things easier."