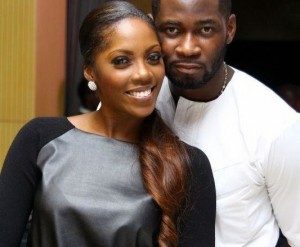 Yesterday, a curious fan asked American rapper, Wale a question which probably is running through the minds of other fans on Twitter about the possibility of seeing a Wale/Tiwa Savage Collabo.
Wale was quick to reply in the positive saying he already has some songs for Tiwa. While we are not sure of what the future holds, we are sure Wale is open to doing a collabo with Tiwa.
Wondering how soon the dreamt-of collabo will come through? You might want to ask Wale.