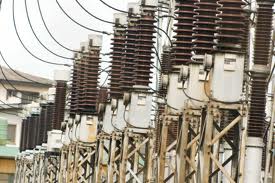 Minister of Trade and Investment, Hajiya Aisha Abubakar said Nigeria is looking for an alternative means for power so as to attract more investors in the country.
Aisha stated this at the Kaduna International Trade Fair that even though the ministry of power was addressing the epileptic power supply, their administration is making efforts aim at finding an alternative means of power.
"We are trying to look at how we can free up space where we can give free zones so that people can come in and do their business within a certain area. Investors would be protected and allowed to do their business without any disturbance" Aisha said.
"We are also trying to see how we can have investors as consortium so that when they come in, we are able to monitor what they are doing, understand what they are going through and the products they are bringing in."
"So, there are so many things we are doing as a government. I just want to implore that you follow the reforms that we are doing and try to have an understanding of what it is that we are trying to put in place. You know things cannot be done in one day. We are heading somewhere" Aisha added.