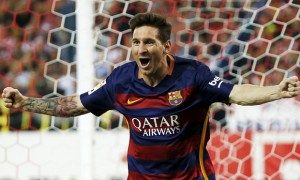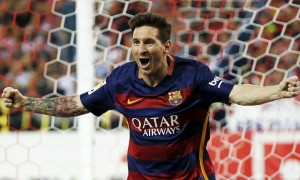 Lionel Messi has hailed former Barcelona boss Frank Rijkaard as the most important manager of his career, ahead of current Bayern Munich coach Pep Guardiola.
Messi, who is with Argentina for their upcoming World Cup qualifier against Bolivia, got his professional start under the Dutchman, who led the Blaugrana to two La Liga titles and just the club's second Champions League crown during his five years in charge.
Barcelona and Messi became household names during the tenure of former club midfielder Guardiola, who presided over 14 trophies, including two more Champions League triumphs, in his ultra-successful four-year reign at the club.
Despite that success, however, Messi told Egyptian station MBC that it was Rijkaard who was the most important to his career as a footballer.
"All the coaches I had at first left me things, but I think the most important thing in my career was Rijkaard," the five-time Ballon d'Or winner said.
"If he had not decided to get me in the first team to train and play perhaps I had never reached the first team."
Messi made his debut at the age of 17 under Rijkaard, making him the third-youngest debutante in Barcelona history.
He highlighted the faith the former Ajax and Milan midfielder placed in him at such a young age.
"I always said [Riikaard] was, for me, a very important person because he trusted me," Messi added.
"He made me play in the first team."