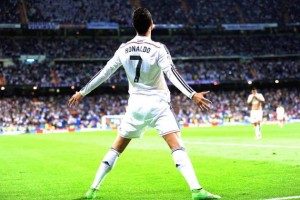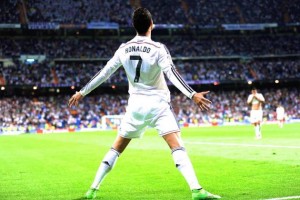 Iceland defender Kari Arnason says that Portugal forward Cristiano Ronaldo's bitter words after Tuesday's 1-1 Euro 2016 draw between their countries makes the result "even sweeter" and highlights why Lionel Messi is rated ahead of Ronaldo as the game's best player.
Iceland marked their first ever senior international tournament game with a deserved 1-1 draw against the highly fancied Portugal, with midfielder Birkir Bjarnason cancelling out Nani's opener and the minnows defending tremendously in the closing stages.
Real Madrid star Ronaldo did not take the setback well and criticised Iceland's approach after the game, claiming that his much lower profile opponents had shown a "small mentality" by celebrating the draw at the final whistle, and saying he himself was not 100 percent fit and playing out of his favoured position.
Asked about these comments in the mixed zone at the Stade Geoffroy-Guichard in Saint-Etienne, Malmo defender Arnason, 33, said it made him even happier about what he and his teammates had achieved.
"It makes it even sweeter when he's a sore loser like that," Arnason said. "I mean, he can say whatever he wants. He didn't really get a chance today, he got one and he couldn't put it away. What can I say? Sore loser. Tough s—."
The former Vikingur, Djurgarden, Plymouth Argyle, Rotherham United and Aberdeen player said Ronaldo's sour reaction showed how Barcelona star Messi was always "one step ahead" in the pair's duel to be the world's best.
"Well, he's a fantastic footballer, but he's not a gracious human being and the thing is we almost nicked the win so him saying we weren't going for the win contradicts that," Arnason said. "We got a draw and could have nicked it.
"Obviously we're not going to create as many chances as a fantastic team like Portugal, but his comments are the reason why Messi is always going to be one step ahead of him. It shows we got under his skin. It was lovely to hear that."
Over the 90 minutes Ronaldo had 10 shots at goal, more than the total managed by nine of the 24 teams at the tournament so far. But his only effort on target was a close range header easily saved by Iceland goalkeeper Hannes Thor Halldorsson, and Arnason accepted his side had defended the three-time Ballon D'Or winner well.
"Yeah we did," Arnason said. "[Ronaldo] had a header in the final minutes of the game and a chance in the first half, but otherwise I thought we had him under control.
"We didn't set up to man mark him or anything, we just had to know where he was at any given moment, and that he will shoot from outside the box, and that everything has to be blocked. Our game plan worked perfectly other than the goal obviously.
"We said before the game even if they scored we'd keep to our game plan and hopefully get a goal. If we didn't succeed with that then we might go chasing the game in the last 20 minutes. But we didn't need to and even got a chance in the end to win it."
Ronaldo had two free kicks outside the box in stoppage time, but the first was handled in the wall and the second blasted straight into the line of Icelandic defenders.
"With a player of that quality you're a bit scared to be honest and when he gets even closer with the second free kick you're even more scared," Arnason said. "But we decided that the wall was going to block the near corner and the goalkeeper the far one. And the wall did its job."