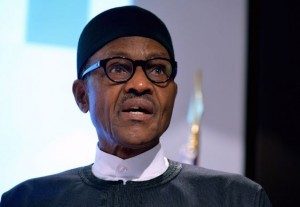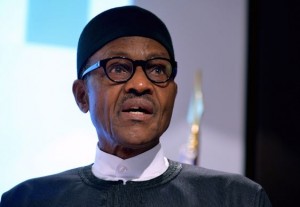 Sen. Eta Enang, Senior Special Assistant (SSA) to the President on National Assembly Matters (Senate), has said that the claim by some Nigerians of lopsided federal appointments in the country was untrue.
Enang made the remark on Wednesday, July 6, in Abuja at a reception organised by Akwa-Cross Association in the Public Service.
He said that President Muhammadu Buhari followed strictly the principles of Federal Character in all federal appointments.
He said: "He (Buhari) has given us the Chief of Naval Staff, a very high ranking officer in the Federal Security Council.
"He has given us the minister of Budget and then, my humble self as the Senior Special Assistant on National Assembly Matters. He has also given us the minister of Niger Delta Affairs.
"In the entire South-South region, he gave us Minister of Transportation in charge of about three ministries merged together. He also gave us the Minister of Petroleum.
"When I see people trying to incite others against the president over matters of appointment, I conclude that they are being unfair.
"That is why we gathered here today to appraise the appointments and to appreciate the president,'' he said.
Enang said that despite the president's tight schedule, he had visited some states in the South-South to commission projects.
He added that President Buhari had visited Cross River State to inaugurate construction of the international super highway from Cross River to Cameroon and other countries in West and Central Africa.
"President Buhari also provided N6 billion to dualise the road from Calabar to Itu, enroute Ikot Ekpene, to Aba in Abia State.
"Also, contracts for Calabar-Lagos rail project which will take off from Calabar enroute Aba, has been signed,'' he said.
On alleged lopsidedness in the ambassadorial list recently submitted to the Senate for confirmation, Enang said the issue was being addressed.
Also speaking, the Head of Civil Service of the Federation, Mrs Winifred Oyo-Ita, said that insinuations that the president unduly favoured a section of the country in appointments were wrong.
She said that the appointments so far made by the president were based on merit and competence.
"President Buhari allows competence and merit to be brought to the fore in his appointments and we are very happy about that.
"A door way has been opened for appointments based on merit. If it could happen to me, it could equally happen to anyone else.
"As civil servants, go ahead, do the best you can. When you continue to put in your best; you excel on your jobs and duties. You may not know who is taking note of you.
"At a point in time in the future, somebody would single you out and you would wonder who recommended you.
"So, let us continue to excel and practice the fear of God,'' she said.
The Minister of Niger Delta Affairs, Mr Usani Uguru, said that appointments were not made on the basis of region as believed by some Nigerians but based on number of states in the country.