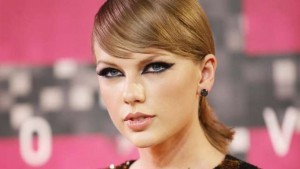 Calvin Harris has gone on a Twitter rant accusing his ex girlfriend, Taylor Swift of making him look bad after she revealed that she had helped write his hit song, "This Is What You Came For."
The Scottish DJ, 32, first confirmed that the singer had been of the production process in his rant Twitter, today, July 13, 2016.
"And she sings on a little bit of it too. Amazing lyric writer and she smashed it as usual."
What followed his compliments soon turned the posts sour as he addressed claims that he had hurt Swift's feelings when he had revealed that he did not deem them doing a collaboration on any song.
Harris wrote:
"I wrote the music, produced the song, arranged it and cut the vocals though. And initially she wanted it kept secret, hence the pseudonym. Hurtful to me at this point that her and her team would go so far out of their way to try and make ME look bad at this stage though."
"I figure if you're happy in your new relationship you should focus on that instead of trying to tear your ex bf down for something to do.
"I know you're off tour and you need someone new to try and bury like Katy [Perry] ETC but I'm not that guy, sorry. I won't allow it. Please focus on the positive aspects of YOUR life because you've earned a great one. God bless everyone have a beautiful day."
Swift, who retains publishing rights on the song, used the Swedish pseudonym, Nils Sjoberg in the credits, a fact that was only revealed after Harris' reply to Ryan Seacrest's question of a possible collaboration between himself and Swift, during an interview.
Harris said:
"You know, we haven't even spoken about it. I can't see it happening though."
TMZ reports that Harris' flippant reply allegedly brought their relationship to its breaking point.
Swift has is yet to reply to any of Harris' tweets.