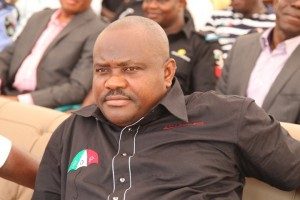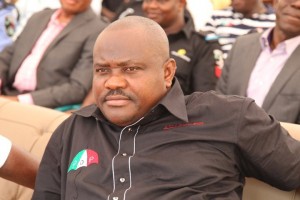 The All Progressives Congress (APC) in Rivers state, has alleged that Governor Nyesom Wike has turned the state into a river of blood where lives no longer matter.
According to the party, Wike has shown that he is incompetent to handle the issues arising in the state.
The Rivers APC also said the Governor is turning himself into an emperor in this democratic dispensation.
According to the Chairman of the party in Rivers state, Davies Ibiamu Ikanya, Wike should tender his resignation.
Ikanya said "The evidence clearly shows that Wike is a terrible disappointment to both Rivers State and Nigeria. He has taken incompetence in governance to a new height in Nigeria, turning Rivers State to a Rivers of blood where human lives no longer worth much and where kidnapping, assassination and robbery have become the norms. Wike must go in the interest of the peace and progress of Rivers State."
Adding that Wike should go for "Claiming and re-commissioning of roads and projects successfully executed by his predecessor, Rt. Hon. Chibuike Rotimi Amaechi.
"Destruction of the education sector by stopping the scholarship and free education scheme put up by the Amaechi administration to make Rivers State a reference point in Africa, and turning the model educational and health facilities put up in all the local government areas of the state to forests and dens of cultists by not using them and refusing to pay the salaries of the 13,000 teachers employed by the administration of Amaechi.
"Destroying the security appliances and strategy put up by Amaechi to make the state crime-free and instead turning the state into a Rivers of blood and appointing suspected fellows with criminal records into his administration without due clearance by the security agencies, thereby causing capital flight and mass exodus of people and corporate bodies from Rivers State.
"Running the state as a fiefdom without recourse to democratic principles and bankrupting the state in just over a year in power while also sinking it into monumental debt that will require generation to clear."
Governor Nyesom Wike recently suspended four commissioners, Head of Service and Special Adviser on Lands for three months.