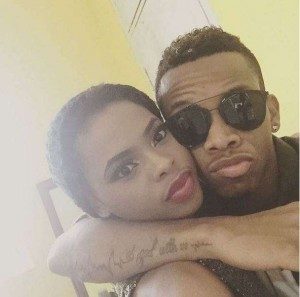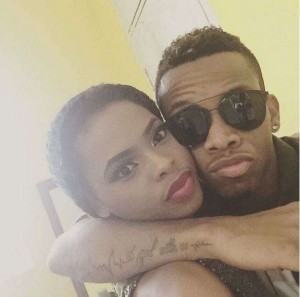 Tekno is undoubtedly one of Nigerian music's biggest young talents at the moment, which means his every move is now under the spotlight and Chilee Agunanna in this piece serves the MMMG singer a word of advice.
A couple of events held over the past few weeks in Texas: one was the Africa Muzik Magazine Awards (AFRIMMA) at the Black Academy of Arts and Letters (TBAAL) in Dallas on Saturday, October 15. And the other was the One Africa Music Fest at the massive Toyota Centre, on Saturday, October 22.
Going from the names of the above mentioned events, you would have already deduced that Nigerian artistes made up the bulk of winners and performers at the event. P-Square, 2face Idibia, Flavour, Vector, J-Martins and Tekno all performed at the One Africa Fest.
At AFRIMMA, Basketmouth, who hosted the event came on stage to lament the fact that 60 different artistes were flown in from Africa to grace the awards but that most of them were either 'lounging' at their hotels or felt it demeaning to arrive early to the event. He pointed out that 2face remains an example to others as he arrived the venue long before the event started while much younger and newer acts felt too big to come out.
This writer wouldn't know who he was talking about but he noticed that Tekno (Augustine Miles Kelechi), who won the 'Song of the Year' with his hit song 'Duro', never turned up to receive it because he wasn't in the hall. He however appeared on stage right at the end of the show to prance about during Flavour's performance which was also the final of the event.
Fast forward to a week later, in Houston, Tekno showed up for his performance but was so uncoordinated that a number of people in the hall noticed and some wondered loudly if he was either high or totally confused. He was prancing about the stage like a malnourished tadpole and shouting hoarse interjections into his own song like a thirsty frog.
There is this cliché in entertainment circles, 'believing your own hype', but this is not actually the case with Tekno, he is doing so well now and his talent is so evident that he is not actually hyping himself, he is worth every hype. But there lies the danger.
Swaying to people screaming your name or your songs when you are on stage is not performance. You might as well not be there. Stage performance requires you to make your presence felt and your fans or audience to notice the difference between listening to your songs privately to watching you live on stage.
Tekno is young and very young fan base who do not really care about what he does or the quality of his performances. Merely seeing him on stage or taking selfies with him is enough to drive them crazy and having already memorized his songs, don't really need much performance-wise to respond.
Every talented artiste would usually rise to the top, sometimes due to sheer luck, hard work or as a result of their talent. I don't know how many of these are involved in Tekno's rise, but I'm sure of his talent and that's why he is at the top now with just a handful of songs— 'Wash', 'Duro', 'Pana' and a few production credits.