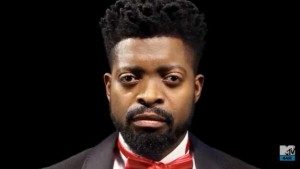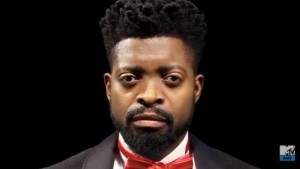 Ace comedian Basketmouth has revealed he is now a Knight!
The comedian took to Instagram today, Friday, January 13, 2016, to disclose this news to fans and followers.
"Guess who just got knighted by the Queen of England……I'm humbled, God is truly amazing. Your majesty, thank you for the great honor….yours truly Sir Okpocha Bright."
"Now I'm officially the Lord of the rib," he wrote alongside another shot.
For all we know, it could be another joke by the jester as the Queen is currently ill and those people look like wax figures.
The popular comedian was recently in Wembley where he met the Mayor of London. The actor is currently there ahead of his comedy show: Lords Of The Ribs.
Basketmouth met with the Councillor Parvez Ahmed; elected Mayor Of Brent whose borough covers the Wembley Arena and Leader of Council Councillor Muhammed Butt.
Meanwhile, Basketmouth, who vowed to run for Nigerian presidency if Trump wins, is keeping to his promise and has declared his intention to run in 2019.
He took to Instagram on November 9, 2016, writing, "My Esteemed people, in fulfillment of my threat/promise regarding the outcome of the just concluded #uspresidentialelection .
I am announcing my candidacy for the Office of the President of our dear country in the 2019 general elections. Consultations are ongoing and I will announce at a future date under what party. #MakeNigeriaBRIGHTAgain."
Goodluck to the comedian!