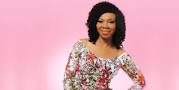 Editor-in-Chief of Genevive Magazine Betty Irabor in a tell-all Interview talks about her personal battle with depression and her journey to conquering it.
She also opened up on looking fabulous at any age, turning 60 and how she met her husband Soni Irabor.
Excerpts below:
On what triggered her depression,
"Insomnia and Menopause! This is something women don't talk about but the reality now is that people go into menopause as early as 37. I went into menopause on the other side of 50 but the depression came later. It wasn't diagnosed in time. I was simply told I was under severe pressure and was advised to close down or take two years off. I lost a lot of weight and people thought it was intentional. Thisday Glitterati wrote I was anorexic.
After two years of going back and forth on the root cause, one day I asked my doctor if it was menopause related. He was surprised I was 50 and admitted that it was likely to be menopause. I suffered depression for years until I made the decision to get out of it. In the morning I didn't want to open the blinds. I did not socialise for two years and the depression took its toll on my skin as well as my emotions. I would be having a conversation and randomly burst into tears. People were insensitive and made comments about me losing weight because I wanted to stay young but it was all based on ignorance. I am sharing this because we hide what could be helpful to others."
On overcoming depression,
"Family Support, Will Power! Change of outlook towards everything. I woke up one day and decided to get out of it. I decided to fight and get my life back. I didn't like where I was and I realised no one could get me out of this dungeon except me.
I didn't like the effect it had on my family so I began to fight back. I fought against the dominance of overwhelming negative emotions. I began to find reasons to be happy. I lived in the NOW. I looked for joy in everything around me and started to read the bible again.
I travelled. I went to both London and New York fashion week and stayed abroad for a while. I took time off and went to health farm outside London. The minute I stepped into my room I just zoned out. I slept for 4 hours straight, the first time in nearly 18 months. Before then I was sleeping 2 hours a night.
At the farm, I got to read "The Battlefield of the Mind" by Joyce Meyer and I could see that I had been in a battlefield which only a change of mindset and prayers could deliver me from. I blanked out negative thoughts. I listened to praise songs and danced.
I fought for my sanity through positive affirmations, I also had my family's support which is priceless! I began to see a counsellor back in Nigeria and gradually we began to make a headway. We worked on my sleep hygiene and a more holistic approach to treating depression."