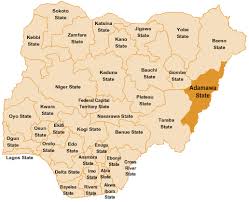 Many households in Yola had to make do with meals devoid of 'fresh' meat Saturday as butchers in the state went to polls to elect their leaders, thereby creating artificial scarcity of meat.
News Agency of Nigeria (NAN) reports that because of the significance the butchers attached to this particular election, most of them abandoned the abattoirs and trooped to Lamido cinema, Yola, venue of the election.
NAN reports that over 150 cattle, goats and sheep are being slaughter daily at the Yola abattoir, which was deserted Saturday due to the election.
One of the butchers, Ali Musa, told NAN that they placed high premium on the election, hence the resolve of every member to suspend business for the day.
Musa said they had communicated to their major customers, particularly operators of restaurants, adding that in future, they would use media to alert the public.
"We are sorry about the inconveniences caused by this development and will try to avoid it next time," he said.
NAN reports that many households who went to buy meat in various markets and spots in Yola metropolis, left disappointed.
"I am shocked at what is happening today; I went to many places but no meat, before someone finally told me at Jimeta market that there was no meat in the whole town due to butchers election," Hussaini Umar, a civill servant said.
A woman, Jennifer Martins, said she was taken unawares and advised that henceforth, the butchers needed to alert the public of their decision for people to make contingency plans.
"Many people like me kept wondering, looking for meat, not knowing that butchers are not in business today. Next time they should alert the public on such decision," Martins said.
NAN however reports that some handful of butchers who had remnants of previous day's meat, capitalized on the situation to make brisk business.
"I have voted and that is why I brought out the remnant of yesterday's meat I kept in the fridge, to sell.
"Any meat you see being sold in few places today, is yesterday's remnant", a butcher who simply identified himself as Yaya, said.
Yaya also observed that the scarcity would affect many "Suya" joint.
"I can assure you that night joints business will be dull today as many Suya spots will not operate," he said.