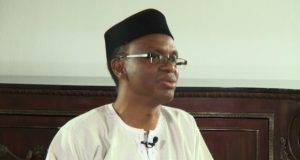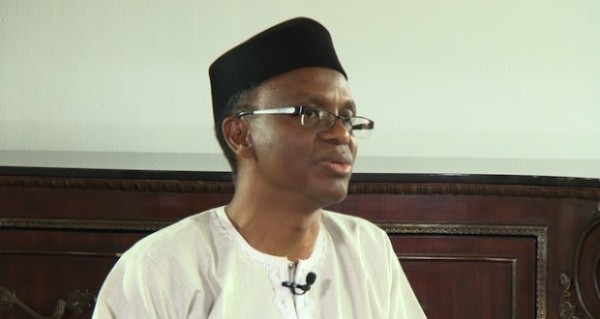 The Southern Kaduna Youth and Student Forum (SKYSFOM) has passed a vote of no confidence on Kaduna state governor, Nasir El-Rufai for his continued refusal to reopen three of state's tertiary institutions that were shut down last year.
According to a statement issued by the group's president, Galadima Jesse, a total of 3,753 students in the zone passed the vote.
The governor shut down the Kaduna State University (KASU), Kaduna State College of Nursing and Kaduna State College of Education Gidan-waya in December last year due to the violence in the region.
The group asked for intervention from national and international organisations to help prevail on the state's leadership to reopen the institutions as the region is now safe.
According to the statement, Jesse said, "Why is Kaduna state government making things so complex as if Southern Kaduna is still in crisis?
"Having found no rational reason to the indefinite closure of our schools, we resorted to the vote of no confidence exercise against Governor Nasir el-rufai.
"After all collation was officially closed, a total of 3,753 members satisfactorily signed the register for the passage of the vote of no confidence in the leadership and its negative posture to our members.
"This outcome is indeed remarkable, that in such a short time, giving the hardship by our poor members to either vote online or to travel to our designated points of voting."
The group has relentlessly demanded for the reopening of the institutions citing the example of the University of Maiduguri (UNIMAID) which has remained open despite repeated attacks on the school's premises this year.
After the vote of no confidence was passed, the group said they would be forced to take "a different legitimate action" if the institutions are not reopened on or before July 19, 2017.
Last month, the group served the governor with a three-week ultimatum for reopening before a vote of no confidence is passed.
While announcing the ultimatum, Jesse had said, "The reasons given by the State Government is 'insecurity'. We find that laughable, ridiculous and an indictment on the government.
"Assuming that the excuse of insecurity is valid, then how come all other schools – private and public, state institutions, state agencies, markets and so many other institutions and facilities have been open all these while?
"Doesn't the continued closure of the three tertiary institutions indict the government that it has been unable to secure it citizens?
"Isn't it also an indictment and an indirect way of saying that the security personnel drafted to Southern Kaduna, including a permanent military formation, is directly telling us that it is not able to secure the three schools?"