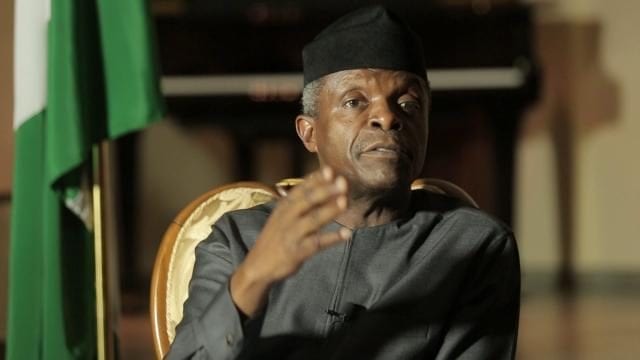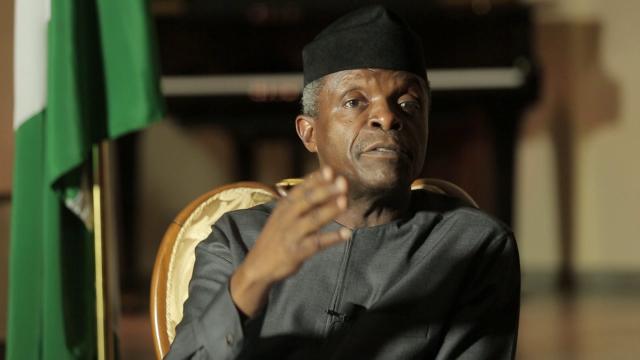 The Acting President, Prof. Yemi Osinbajo, on Sunday, inaugurated the airlifting of Nigerian pilgrims to Saudi Arabia for the 2017 Hajj at the Nnamdi Azikiwe International Airport, Abuja.
Osinbajo, who was frpnted by the Minister of the Federal Capital Territory (FCT), Mallam Muhammed Bello, praised the National Hajj Commission (NAHCON) and aviation agencies for the arrangement being put in place.
He said the inaugural flight was the start of the hard work to be done by the officials at the holy land in aiding the pilgrims to perform the hajj.
"As you are all aware, what we are witnessing today is a culmination of intense hard work, dedication and commitment by Hajj officials.
"The work commenced when the Minister of State for Foreign Affairs, Hajia Khadija Abba-Ibrahim led a delegation to Saudi Arabia where the MoU for the 2017 Hajj was signed.
"This inaugural airlift is the beginning of the intense hard work to be done because you cannot say that the work is done until the pilgrims going to Saudi have an acceptable hajj and return back safely.
"So, I want to commend the agencies of government particularly the Ministry of Foreign Affairs for the effort in ensuring that Nigeria got back the 20 per cent quota lost years ago, "he said.
Yemi Osinbajo also called on the pilgrims to represent Nigeria properly within the short period in the holy land.
"So each and every one of you is an ambassador of this beautiful country and I urge you to conduct yourself and I pray that when you go you will have a rewarding pilgrimage."