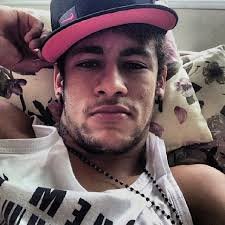 Neymar has finally come out to say "an athlete needs challenges" in his goodbye quotes to Barcelona on Thursday, after finalizing a world-record move to Paris Saint-Germain.
In a video posted on his social media accounts, Neymar read off a statement in Portuguese in which he expressed his love for Barcelona — both the club and the city — but said he was ready for a new chapter in his career.
The statement had a special message for his teammate Lionel Messi, and also appeared to suggest that his father was not in support of the move to PSG.
But Neymar, who moved from Santos in his native Brazil in 2013, remembered his time at the Camp Nou with fondness.
"The life of an athlete is made by challenges. Some are given to us. Others are fruits of our own decisions to keep the light that illuminates our career, which is intense, but short," Neymar said.
"Barcelona was much more than a challenge, it was the dream of a child who play with those stars through the video game.
"I arrived at Catalonia when I was 21 years old, filled with challenges. I can still remember my first days in the club, sharing the changing room with idols like Messi, [Victor] Valdes, Xavi [Hernadez], [Andres] Iniesta, [Carles] Puyol, [Gerard] Pique, [Sergio] Busquets and many others.
"Waiting my turn to play in a club that's 'more than a club.' Barcelona is a nation that represents Catalonia."
"I had the honour of playing with the best athlete I've ever seen in my life and I'm sure that I will never see another one like him while I'm alive. Leo Messi became my friend in and out of the pitch. It was an honour to play with you," Neymar said.
"I made a trio with Messi and Suarez that made history. Conquered everything an athlete can conquer. Lived unforgettable moments! Lived in a city that's more than a city, it's a homeland.
"I love Barcelona and I love Catalonia. But an athlete (me) needs challenges."