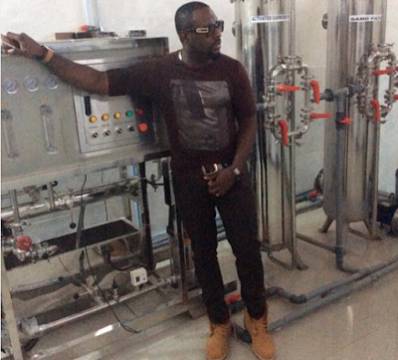 Jim Iyke has bared his mind to a follower @Kwamedee who called him "A grownup fool" for easing himself on the road.
About a day ago, Jim shared with his followers on Instagram a picture of himself peeing by the roadside on his way back to Enugu, explaining that he had to answer to the call of nature.
"Road trip back to Enugu. Bladder overflowing from last night's indulgence. Kept bidding time to make it to the gents. Finally pulled over by the road. Barely made it before a wardrobe malfunction. Don't f%@# with nature y'all! Nothing like fresh breeze on the "TOOL" as u take care of personal biz in the wild. I love the motherland!!"
A certain follower with the handle @Kwamedee however criticized the Nollywood actor's behaviour in a comment calling him a grown up fool.
Jim Iyke who is known for not taking crap from anyone both in his movies and real life gave Kwamedee something to think about.