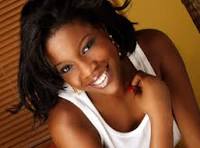 Kemi Adetiba who has been battling some criticism concerning her job which was described by few as "more hype than talent", has finally addressed her critics, revealing that a new movie is about to be released.
The top filmmaker who was recently featured in CNN's "African Voices" took to her Instagram page to share her thoughts on the issue and has managed to leave many more people surpried of this new development.
In her statement, she revealed that she has started shooting her new movie, "King of boys" and considering the fact that her debut feature film, "Wedding party" is still the highest grossing film in Nigerian history, we can't wait to see what she has planned for us.
"My Google alert went off late yesterday, and I saw the headline, "I'm going to win an Oscar in 2-5 years.
"I panicked slightly as I don't remember saying this. I mean I BELIEVE it – but I didn't remember saying it in an interview. I click on the link and it's a recap of my "African Voices" feature (I totally forgot I did one) and it airs today.
"I believe this was my response to a question about "goals" or where I SEE myself in the future. The entire interview is bigger than that one statement, but I understand the journalist's choice of the one liner as a heading for sensationalism. I would choose it too.
"However I know with my "audacity to profess" some people's panties might be in a twist over the statement, but I'll ask you this. "In my roughly 15 years in this business that spans from being a Radio personality, to TV personality, to DJing, to switching behind the camera as director, shooting my first short film (chosen to screen at two international film festivals without my personal submission), multiple award winning music videos (98% of my videos have been number 1 and I've worked with some of the biggest names in African music) spurring conversation and international spotlight reviews, to numerous documentaries and commercial campaigns for top Nigerian brands (you may or may not have known were shot by me), and finally KING WOMEN and the highest grossing film in the history of Nigeria.
"However you feel about the film, The Wedding Party, will not make the gross ONE naira shorter than it did or water down its significance in African cinema not just to us but to the world. I have constantly re-invented myself and ensured my new evolve totally overshadows the last.
"Now, I reel these… accomplishments (?) not to pat myself on the back (anyone who knows me knows I'm bad at celebrating wins) but to ask you a question, "Have I let the world down yet?". Now ask yourself another question, understanding my journey, if you were a betting man, wouldn't you bet on me I'm just here trying to make my parents proud mehn and leave my stamp in this world. The roughness in my palms is proof of this. **caption cont'd** #SwipeLeft"