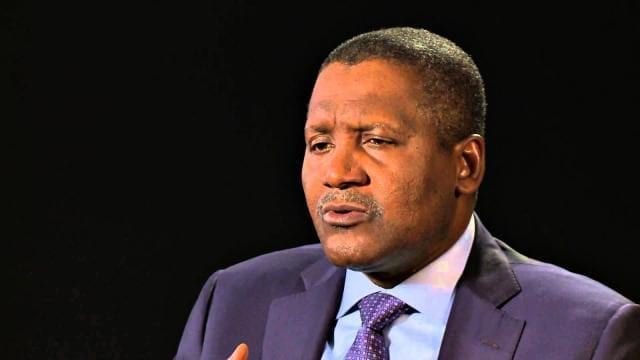 Alhaji Aliko Dangote, the President, Dangote Group on Monday revealed that the company would invest 450 million dollars in agriculture development in Niger State over the next three years.
He said that a state-of-the-art fully integrated sugar refining industry would also be established.
"The Dangote Group is committed to invest around 450million dollars over the three next years to establish a large scale rice processing mill for out growers."
"Our company is also establishing a state of the art fully integrated sugar industry involving the development of over 30,000 hectares of sugar cane plantation and the production of about 500, 000 metric tonnes of refined sugar."
"We are very excited about these investments and look forward to kick starting this mutually beneficial partnership with the government and good people of Niger State," he said.
Dangote also noted that the company also planned to invest over one billion dollars in agricultural production and processing of selected commodities like sugar, rice and tomatoes across the country.