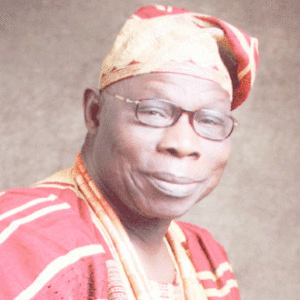 Former President, Chief Olusegun Obasanjo, on Wednesday talked about poor implementation of development policies by African governments as a big obstacle to the prosperity of the continent.
The former president spoke in Lagos at the public presentation of the book `Making Africa Work`.
Obasanjo said some ambitious policies were never implemented because African countries lacked the resources to execute them.
He also said leaders did not bring up the right political will to implement some policies designed to address specific development challenges.
The ex-president said the general attitude of African leaders to reverse the working policies of their predecessors was another problem.
"Why do we have the problem of implementation? We are not short of good policies.
"In fact, when you go to government offices or the offices of international organisations, you will see dozens and hundreds of policy recommendations.
"So, what is the problem? I will say the problem is mainly due to leadership, lack of continuity in governance and finance.
"Let me give you specific examples in Nigeria. We came up with something called NEEDS.
"The idea is to fast track the development of the country: political, economic, infrastructural and so on.
"It contained ideas that the states could take from to facilitate their own development.
"So what happened? We have done the first phase but the administration coming after us discontinued without really understanding what it meant.
"So, lack of continuity coupled with finance and lack of political will are some of the problems," he said.