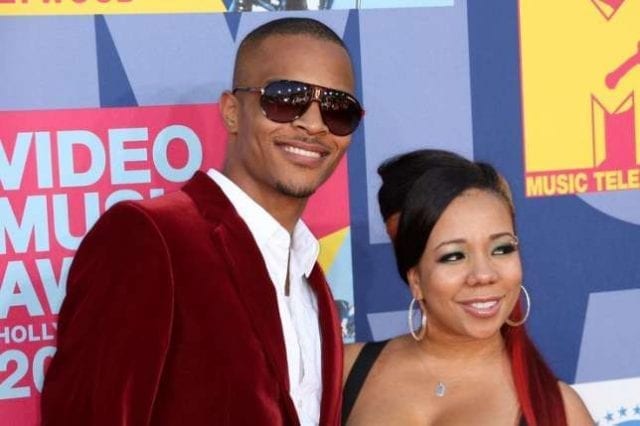 American rapper Clifford 'TI' Harris and his wife, Tameka 'Tiny' Harris still have love enough in their hearts to celebrate their seventh wedding anniversary.
The couple are in the middle of a divorce process initiated by Tiny in December 2016, but that has not prevented them from remembering one of the best days of their lives – their wedding day, July 31, 2010.
TI posts a series of beautiful pictures from the big day on Monday and writes:
"Happy 7th Anniversary Mrs. H. Looking at these pics, it seems like the time flew by. Never a dull moment… Every day we LIT!!!! Stay making this family sh*t look sexy."
"They ain't never seen sh*t like us!!!! Can't expect nobody to understand this thing of ours… it is unfathomable to most.
Through the good & bad we stay up, whether right or wrong we gon ride!!! That is all I can ask for. With all my love… Mr.H."
Tiny responds with an anniversary message of her own:
"Still one of the Best most rememberable days of my life.
"The day I walked down that aisle to marry the man to make all my dreams come true @troubleman31 because it was & still is wedding a girl could only dream for & still today very hard to top.
"From @iamjamiefoxx singing me down the aisle to The Great #ElDebarge singing at reception to my cake coming down from the ceiling, to all our family & friends & super stars that showed up for our day.
"I could go on & on! Thx a million Mr. Harris & Happy 7th Anniversary."