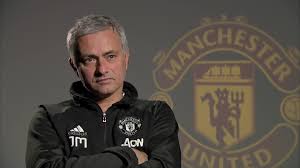 Jose Mourinho believes Romelu Lukaku will find it extremely difficult to match Wayne Rooney's goalscoring records at Manchester United because the Premier League is harder now than it was when the former England captain was at his peak of his powers.
Lukaku and Rooney will go against each other on Sunday for the first time since exchanging clubs in the summer.
He said: "I think Wayne spent probably 10 years of his career in a different Premier League than you have now.
"A Premier League where it was easier to score goals not just because of the difference between the top teams and others but also because of the profile and the tactical interpretation of the competition.
"I think this Premier League is much more defensive-minded, and much more difficult."
He said: "I am very pleased with the contribution but I want more goals.
"The way the team plays, they have to. When a team doesn't create a lot, when a team doesn't have the ball, when a team is just reactive, it is more difficult for these players but when the team is in control and makes decisions on the direction of a game, when the team is so offensive, when the team puts so many people in attacking areas, I think they have to score goals."
Jose took time out to praise Fellaini as well.
Mourinho said: "His mistake last season was the kind of mistake that I accept in a player.
"I accept the goalkeeper that concedes a bad goal. I accept the player who misses a penalty. I accept the player who makes a mistake and gives a penalty away.
"I accept all these individual mistakes, that are part of the game and part of football players. What I did with Marouane is what I do normally with every player. Like Jones, he made a bad mistake for Stoke's second goal. Did I kill him? No. Will he be on the bench on Sunday? No.
"So life goes on, and that's the way I did it last season with Fellaini. When players make one individual big mistake and everybody knows that they did it, the players are the first to know they did, and they don't need any more criticism from the manager that they get from the fans or from the media.
"It's just being pragmatic and showing common sense."