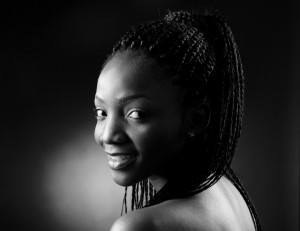 Simi recently spoke about Adekunle Gold, how she handles criticism and her love for football and Manchester United.
Simi said "I don't know why people are obsessed with me and Adekunle Gold, why, I suppose it because we do music together and his voice is on one of my songs and my voice is on one of his songs, so it does make people think something is going on, I can't seem to dodge this question but I guess it is what it is."
" I am a very private person, I'm very careful with the things I put out there because I know whatever I put out there is going to go public that's why am very careful."
Simi also talked about what she meant when she said she would hide her kid's identity until they turned 26.
" I have seen kids do stuff on Instagram, it drives me crazy and I'm like what is a 9-year-old child doing on the Internet, he should be watching cartoons or play Super Mario and that's not happening. I remember when I was 9 all I was thinking about was my storybook and the holy bible.
" Now there is access to all these things, I think parents need to do more to protect their children. I know it is not easy but it's crazy because I know the kind of things I see on the internet. Even as an adult you need to dodge these things talk less of a child that is still forming their values and ideas" she explained.
She also shared how she manages to ignre critics who come for her because of her fashion style.
" There was a time I use to say, why are people so stressed out about my skirt for example, and then I realized that people can have their own opinion. I am honestly the kind of person who doesn't know how to be stressed about something. I know every person has the chance to get better. Honestly, I am not a fashion person. I like the sneakers, I like the T-shirt and face cap. That's how I get comfortable.
I'm just an artist, I love to sing and write, this is just me but if you are going to sit down and just bash me…there are people that actually me and advise me and you would know it is coming from their heart and there are those who just want to say something bad" she reveals.
"The truth is I am not bothered. When you say you are not bothered, they say you are actually bothered maybe I should say I am bothered (Laughs). If you want to talk about it then its fine. I am good! I am fine! I don't even know what to say…"
If she isn't doing music, she is most likely watching her favourite football team, Manchester United play.
"I think I started falling in love with the club like two or three years ago when I have any free time I watch football, I genuinely love the game because, besides Music and Love, Football is the next thing" she says with a huge smile.