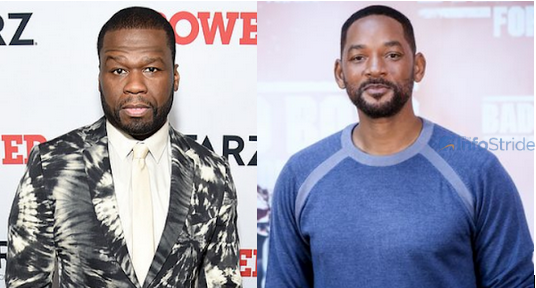 Hollywood actor, Will Smith has come out to blast popular rapper, 50 Cent.
This is coming after 50 Cent took shots at his wife, Jada Pinkett Smith amid her present allegations of having an affair with another man.
The drama actually began when the rapper reached out to the Oscar-nominated actor to ask how he was doing during the entire drama.
50 Cent simply wrote, "But why she tell you that s–t on a show for everybody to see? "Then she said only SHE can give permission for somebody to blow her ba