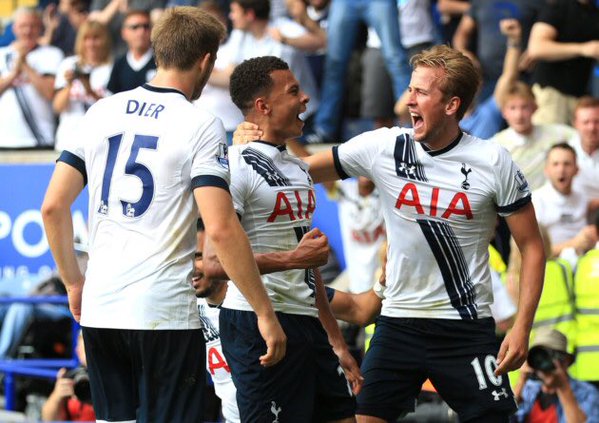 Mauricio Pochettino has explained that the Harry Kane goal he considers his favourite will always be the last-minute winner against Aston Villa in November 2014 because it prevented him from getting the sack.
He said "I can find many other goals that were fantastic but, for me, goals are related to emotion, to the period you are living in," Pochettino said. "For me, that goal was an amazing goal because it meant for us, for everyone, the possibility to stay here today.
"It's true, the team were 14th or 13th [they were 11th] and we were a little bit under pressure because the team were playing well, but not winning games and we were a bit under pressure. Always in football, when you don't get good results, the first to be sacked is the manager…
"That is why that goal allowed us to carry on working and try to change the club. We were in the first season at Tottenham and people on day one when I signed the contract said, 'Ok maybe in a few months, we have a new face in front of us!'"
Pochettino was also speaking about the qualities he looks for in players, and he said: "It's always about the same thing: The player must show hunger and never lose their hunger. We have a lot of good examples: Cristiano Ronaldo, [Lionel] Messi, or players like Harry Kane, who is 23.
"Today I showed the team the first goal that he scored at 2-1 against Borussia Dortmund, how he fought with two defensive players and then how he scored. I think because only he is so fit he can do this.
"He is so hungry to score and help the team. That is the most important thing today. It is our responsibility to translate and inspire them to not lose their hunger. It is true they are involved now in a big business but first of all the biggest issue is to be focused in football and try to do better every day.
"He's so young still, he's very mature but it is a very good example to use for everyone," Pochettino added. "I think he's one of the strongest mentally of the players because he's Harry Kane and he wants to increase everything and improve every day. He's so humble to help us and for everyone.
"It is key to be humble. OK, everyone has their arrogance and their egos in a small percentage as that is important to survive, but when their ego is big it is not a good balance and you start to suffer."