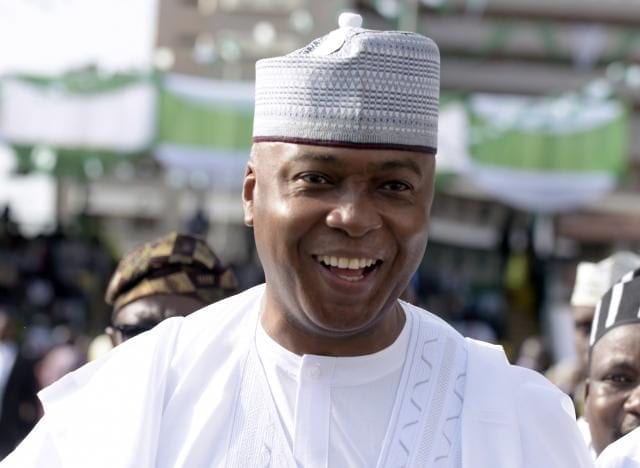 The Senate has appealed to President Muhammadu Buhari to warn Prof. Itse Sagay about falsehood against the National Assembly.
In a statement by its spokesman, Sen. Sabi Abdullahi, the Senate stated that Sagay loves using every opportunity to make public speeches to discredit the federal legislature.
"Ordinarily, we would ignore Sagay whose statements and attitude present him like a rascal and sadist instead of a former university teacher.
" However, his last speech in Lagos during which he was reeling out false and exaggerated figures about the salaries and allowances of legislators cannot be ignored.
"He also lied about the passage of anti-corruption bills, indicating that he is set out to deliberately undermine the legislative institution and lower its reputation in the estimation of right-thinking members of the society.
"At this point, we believe we should put him in his rightful place.
"As an academic whose creed should be to find facts and make comments based on truth, we believe that Sagay should stop spreading beer parlour rumours about salaries and allowances of legislators.
"He could simply get the facts from the Revenue Mobilization and Fiscal Allocation Commission (RMFAC).
"This is the body constitutionally charged with the responsibility of fixing salaries and allowances of all public officials.
"Let us make it clear that our salaries and allowances are open books and the details can be taken from the RMFAC by any interested party,'' the senate said.