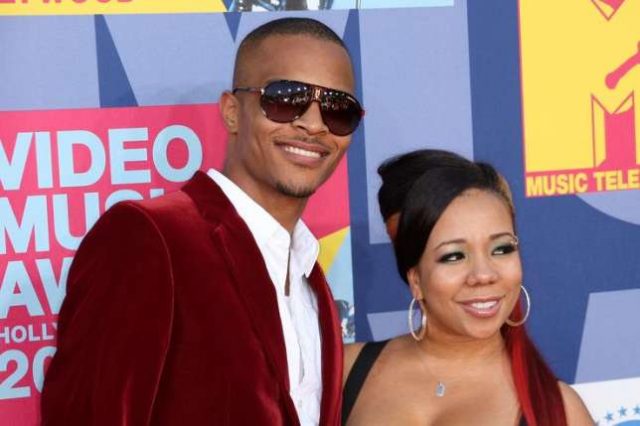 Wendy Williams has shown that she can 'dish it and take it,' while discussing her drama with T.I. on Sept. 18. The television personality clapped back after TIP commented on her bikini body via IG, by making an expensive joke about the rapper!
Wendy Williams' hit talk-show returned from summer break on Sept. 18, and as expected, she made sure to come back with a bang.
The television personality, 53, addressed her rumored feud with T.I., 36, which started after he surprisingly commented about her bikini body via Instagram. "I can dish it out and I can also take it," Wendy revealed, while filling in her audience about the juicy story from start to finish. "So I went to Barbados with my husband [Kevin Hunter]. We were there for seven days. I did not see anybody with a camera. I am having — you know, the boy stayed here — it was a lover's holiday. So, these pictures have made me a hot topic, which I can't stand."
"Look, I told you I like to dip it and do it and there are a lot of people that have a problem with me not having a behind," Wendy joked, laughing off the nay-sayers who slammed her body on social media. "How many times have I told you all that I'm shaped like a 'P?' My party is in the front, never in the back." Wendy admitted how she doesn't want to buy a booty or wear booty pops, before giving T.I. a shout-out, claiming he was very "civilized in his comments" regarding her lack of behind.
"He threw the ball, but he was very civilized," she clarified. Wendy didn't stop there, adding: "T.I., I don't have a behind, like you don't have height, which is why you wear lifts. And NO, we're not fighting! In the name of Major and King and your cute family, we are not fighting, we are just grown people throwing subtle shade!"
Fans went wild when Wendy brought Tameka "Tiny" Harris, 42, into the banter during an interview on Sept. 14! "I wanted to say 'I could buy [a butt] like your wife and so many people have done.' I could buy one any day," Wendy reportedly said.
So what started this all? TI first commented about Wendy's bikini-clad pics while taking to Instagram on Sept. 12. "Ok now as much sh*t as this sister talk about people… (Myself included)," he wrote. "I know what y'all expect. But I'm not gon do the obvious & fye her ass up."
The rapper said he decided not to diss Wendy, since he hopes it will make her "not be so malicious and vindictive" while judging others. Luckily, they're all at least trying to be cool about it!