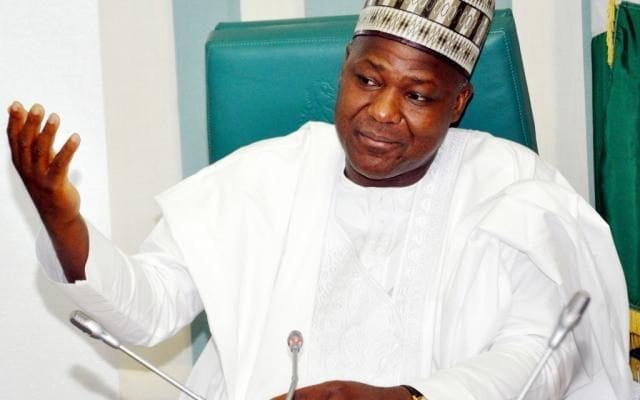 Dorathy Mato has defended the Speaker, House of Representatives, Yakubu Dogara, for not swearing her in after three months.
During a ruling in June by the Supreme Court, the previous representative of the constituency, Herman Hembe, was dismissed with Mato ordered to replace him as the legitimate winner of the ticket of the All Progressives Congress (APC).
Despite theis clear court order, Mato is yet to be sworn in as House spokesman, Abdulrazaq Namdas, explained she needed to wrap up certain documentation at the end of July when lawmakers went on recess.
She said, "I don't think there's a problem with the speaker. He doesn't know me, we're not that close, so he cannot have anything against me.
"When I recovered my mandate, most times, Mr. Speaker would be on one engagement or the other, so he was not on seat. So many times I went to the House, he was not on seat. Not that he has anything against me."
"There's nothing much according to my speaker, Honourable Dogara, I don't know, some boys in my constituency took him to court so he asked me to get in touch with them so that they can withdraw the court case.
"I've done it so maybe by the special grace of God, next week, I'll be sworn in.
"I don't even know them, it was even the Governor of Benue that arrested those boys because I took the matter to him, they're not even from my constituency.
"I called one of them and told him he should have asked for my consent and he said he's a human rights person and doesn't have to seek my consent. He even blamed me that I'm a very weak woman and I asked him if he contributed to my success (at the Supreme Court)."
"I'm not in a hurry, anytime they want is okay. It's just that the vacancy is affecting my constituency, that's all. They wanted to swear me in but it's this long recess that delayed the whole thing."