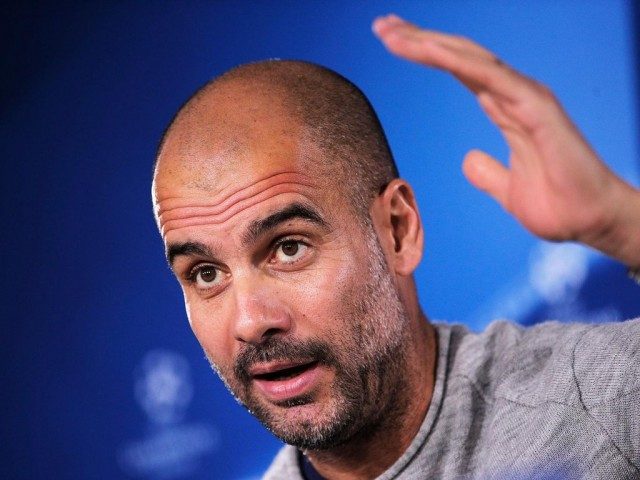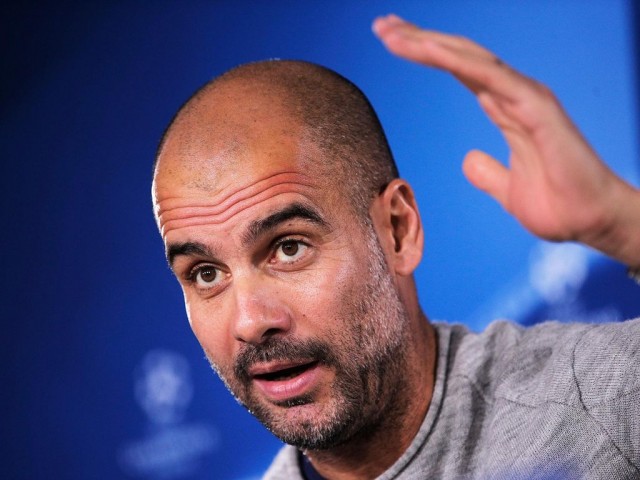 Pep Guardiola hailed Kevin De Bruyne and his Manchester City record-breakers as the runaway Premier League leaders thrashed Spurs 4-1 to surge even further clear of the pack.
De Bruyne scored the goal of the game, won a penalty — which was missed — and tormented a sorry Spurs who had no answers as record-breaking City made it 16 Premier League wins in a row.
Guardiola, whose best winning streak at Barcelona was also 16, was full of praise afterwards for the Belgian's huge influence at the club.
'I just want to say thank you to all my players, especially Kevin. He is one of the most talented players and when you see how he runs and fights without the ball, he's a good example for our academy players, young players like (England under-17s World Cup winner) Ben Foden.
'They know how good Kevin De Bruyne is and yet he runs as hard as a Conference player. He helps us to be a better club, a better institution for the future.
'I have no words to describe how good he was today. How many times he ran with the ball, how many times he gave passes and assists. The game is always playing in his head, he runs 40 metres to put pressure on the goalkeeper.
'When other players see someone like Kevin doing it, they have to say themselves they have to make the run as well.'
Gundogan, deputising for the injured David Silva, added: 'It was an incredible performance. We are happy to beat a team like Tottenham. I was a bit surprised that I was free for my goal from a corner).
'I guess the Spurs players didn't know I am strong at that. I have been through tough times so especially games like today where you are able to improve your self confidence are very important. Today was a good day.'