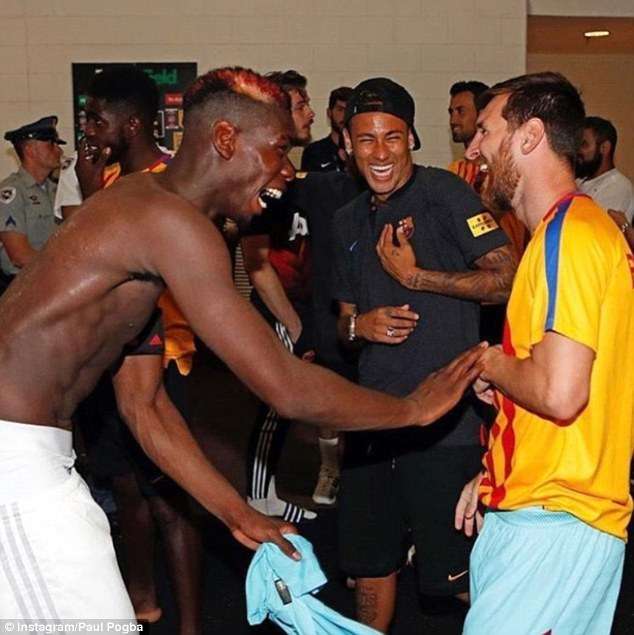 Paul Pogba has supported his Manchester United teammates to win this weekend's derby without him.
He said: "I have complete trust in the team. Even if I am not there, I will be there watching the game giving positive energy and hopefully we are going to win.
"I'm very disappointed because I really want to help the team and wanted to be there for this derby because obviously we are playing City and in this moment we need points and we need to win. It's an important moment, an important game so, like I say, disappointed."
He added: "I didn't really speak after the game — I didn't have time — but I think Hector, I know him as well, and I would never give him a tackle like this.
"Unfortunately for me I thought he would put his feet and he was in a position that was a disadvantage for me so I have done it.
"It looks very bad but the intention wasn't like that. They had the decision, the referee got the red card and that's football."
Mourinho was criticised for his tactics in last season's league derby at Old Trafford — the last time United lost at home — but Pogba insists they will attack City on Sunday.
He said: "We need to. To win those games you need to give everything. You need to be there offensively, defensively. Kill the game when you have one chance because they are City and they have quality as well in front and they can kill the game at any time.
"They are first for good reason because they have been doing great at the start of the season. They keep winning and they didn't lose one game and obviously mentally they are very strong."