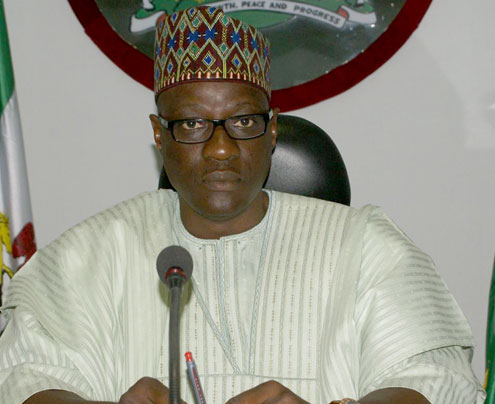 A group in the All Progressives Congress (APC) in Kwara; All Legacy Groups, has asked all APC members and other Nigerians to re-elect President Muhammadu Buhari and his Vice, Prof. Yemi Osinbajo back to office come 2019.
The group, led by his Chairman, Alhaji Abdullahi Samari made the call on Friday in Ilorin at the launching of Kwara chapter of Buhari/Osinbajo 2019 re-election organs.
''We came to the overwhelming conclusion that the APC-led Federal Government deserves another four years in order to institutionalise its achievements.
''Our decision is based on due and relevant contacts and consultations, followed by carefully analysing the comparable achievements of President Buhari.
"We are genuinely committed to the re-election bid of Buhari and with the sympathetic support of some assumed opposition members.
''We are ready to deliver Kwara in the next election to Buhari and the APC," Samari said.
He said rail transportation had been improved upon by the President, adding that, ''it now takes passengers one and half hours to travel from Abuja to Kaduna by rail.''
"Though corruption is still fighting back vehemently, we must appreciate Buhari for at least bringing to the fore, those involved and quantum of their involvement."
According to him, some of the corrupt elements are those involved in the ongoing campaign of calumny and spread of deliberate falsehood to create disaffection.
"Our members should campaign vigorously and enlighten the electorate on why they should keep these enemies of mankind out of circulation."