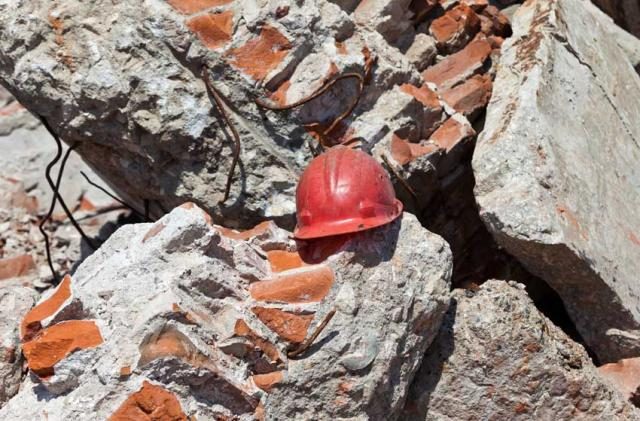 A workplace injury is stressful for everyone involved, including those who caused it. All of a sudden, you're unable to go to work and pay your bills due to the devastating consequences these often lead to, making it hard to function in today's demanding world. Construction accidents can be much more complex than they appear, and chances are, you aren't familiar with all of the facts about them, especially the ones we're about to reveal:
Falls often lead to a fatal outcome
If you've guessed that heavy machinery is the leading cause of death in the construction industry, you've got it all wrong. It's actually the long-distance falls. Compared to other industries, far more falls result in a fatal outcome (more than one third of construction site accidents include falls). Getting hit bit a blunt object occupies the second place, while electrocution takes third.
Construction injuries are preventable
Most accidents occur due to failing to remain compliant with the local safety rules and regulations. Whether it's not using the appropriate safety gear, not being educated enough, or simply due to negligence, most of them are preventable, which is particularly worrisome. One of the best ways to improve this is to get your workers educated, so investing in training programs is a worthwhile investment.
Despite the benefits of modern construction technology, construction workers are still getting injured
Even though the construction industry is booming and advancing all the time, construction injuries are still as prevalent as they used to be. The saddest part about this is that the vast majority of them could have been prevented, including those with a fatal outcome. This clearly indicates that employers are simply not investing enough in preventative measures, which includes the appropriate training programs, safety gear, etc. According to the latest statistics, a construction worker has a 1 in 200 chance of dying in a construction accident, and a 10% of sustaining an injury every year.
The less experienced the employee, the higher the chances of sustaining an injury
Did you know that more than half of construction injuries occur in the very first year of a worker's career? This goes to show that job experience (or a lack thereof) plays a huge role in how likely you are to get injured.
A construction accident attorney can maximize your chances of getting what is due
An attorney for a construction accident can help you recover your losses, as well as assist you with the paperwork, witness interrogation, and all the legal procedures that are hard to handle on your own, especially when you're still in the process of recovering from your injuries. Insurance companies will often try to get you to settle out of court, but sometimes, doing so is not in your best interest, and an experienced attorney will be able to advise you on the best course of action.
Conclusion
Did you learn something new today? Construction injuries, as unforgiving they may be, can be prevented by getting educated and always respecting the safety rules. If you were been injured despite your best efforts to stay safe (especially when someone else was to blame), getting the best possible legal representation will ensure that you receive a suitable form of compensation for your injuries, pain, and suffering.