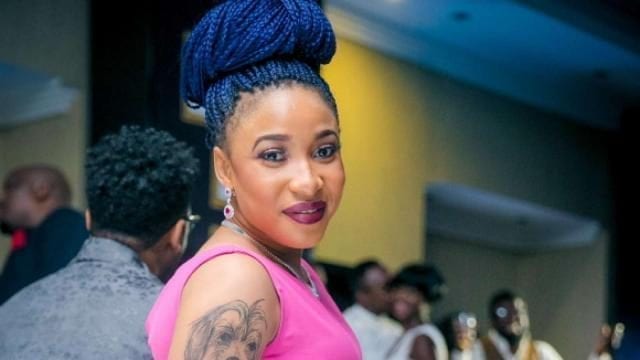 "King Tonto," the anticipated Tonto Dikeh reality TV show has launched on Linda Ikeji TV.
On the first episode, the actress revealed that her ex-husband, Churchill Odunaldi, squatted with her after their they got married because he couldn't afford to get a house.
She made this known in the episode while reacting to Media Hub's Azuka Ogujiuba, who had called her liar during an interview with Hot Topics.
"When I got married, we couldn't afford a house. We stayed in my house in Lagos until I travelled to America. Even while I was in America, he was living in my single girl house here in Lagos with my house manager, Peter," Tonto said.
"I came back and I went to Abuja. I was living in a rented apartment in Abuja. When I say a rented serviced apartment, I mean that down to the pillow, we didn't buy. Down to the mattresses, we didn't buy. We came in with just our clothes. So Azuka, who took the TV from the wall?"
Also reacting to Azuka's comment that Churchill owned a house in Ghana and wasn't as broke as Dikeh claimed, the actress said, "He has an estate in Ghana? This woman [Azuka] is a fool. Was she not the one that told me this man [Churchill] paid her to be interviewed first before me?