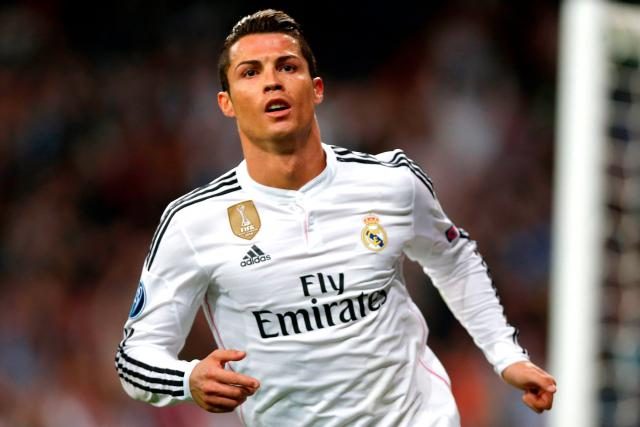 He is no mystery to anyone who is a die-hard fan of Football. For some he is the best football player and for others, a mere rival to their footie icons but since he has stepped on the ground to play, he has not ceased to amaze the audience with a dynamic spirit and his incredible skills. Christiano Ronaldo dos Santos Aveiro, or commonly known as Christiano Ronaldo plays for Real Madrid, a Spanish Football club and for the Portugal National Team as well. While he holds a record of owning five Ballon d'Or awards, an award for all those who proved themselves as the world's best men player, Ronaldo was the first to go home with four European Golden Shoes. Throughout his career, he has been endlessly proving himself and as such, became one of the well-known players of all times.
Ronaldo was born in Madeira, and in his childhood, he was diagnosed with a racing heart syndrome. He underwent intense operation to cure his condition which was successful. He was the youngest child amongst his three siblings. Ronaldo grew up in his Catholic family and since the age of 14 itself, he demonstrated semi-professional football skills. With the approval of his mother, he agreed to stop his education and train to become a football player. Funny but little did he know that he will be expelled shortly after throwing a chair at his teacher.
At the age of 18, he signed with Manchester United and won his first trophy, the FA Cup. For Manchester United, he was a golden player since he managed to help the club win three successive Premier League titles. Pocketing many other famed awards including the FIFA World Player Of The Year and the Ballon d'Or, he triggered the most expensive football transfer when he moved from Manchester United to Real Madrid for nearly £80 million.
The stars were favourable for the Spanish club. Ronaldo won 15 trophies through his participation in La Liga, UEFA Champions League, Super Cups and many more. After joining the Real Madrid club, Ronaldo could not achieve the Ballon d'Or. He ended as a runner-up three times, losing against Lionel Messi. The latter has long been considered his career rival. In 2016 and 2017, he managed to secure his Ballon d'Or and additionally earning the Champions League trophy to become the first player to win it five times.
Ronaldo plays as a versatile attacker and is capable of sprinting throughout the pitch with and without the ball as well. He is known for his extensive agility, technical skills, pace and acceleration when facing one on one opponents. He continued to play an offensive role when he joined Real Madrid and became a functioning striker and supporting forward, leaving the scene amazed as he effectively adapts his style to main games and penalties.
As he became famous through the passage of his career, he made numerous contributions to charitable causes notably during the 2004 Indian Ocean Earthquake and Tsunami and the intensive flood of Madeira. Another honourable mention remains when Ronaldo sold his golden boot of 2011 for €1.5 million and donated the money to fund schools in Gaza.
When Ronaldo kicks a football, the whole audience cheers! For countless fans, he remains their perfect icon, excelling in his life, career and as a citizen. Many wishes to equalise with him, become him or at least experience the feel of being a football player with a rush of adrenaline in the veins. You can experience it as well by playing at the Live Football Studio – Evolution at Aspers Casino Online. The same thrill, the same passion and the same fun can be encountered on this sensational football themed card game playable online at Aspers Casino Online. Other sports slots can be found at the top online casino, including football slots to enjoy this football season!