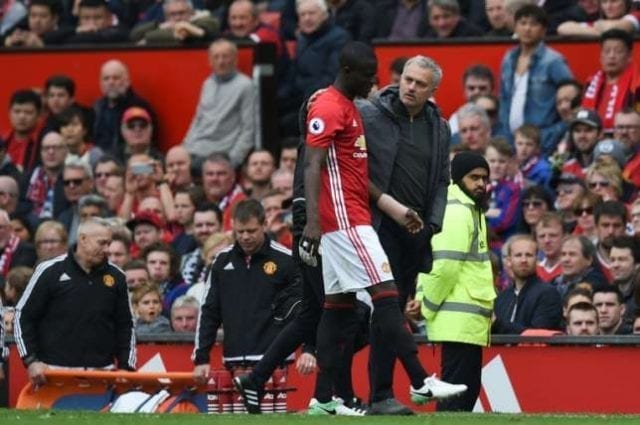 Jose Mourinho has said last season's second-place finish is one of his greatest achievements — and insists his team are "ready" for the new season despite failing to bolster his squad on transfer deadline day.
He also included what appeared to be a dig at Jurgen Klopp, who is without a trophy in his three years at Liverpool, and Mauricio Pochettino, who is yet to win any silverware at Tottenham.
"My view is that first of all is difficult for me to believe we finished second when I listen, when I read, not much but sometimes I do, it is difficult to believe that we finished second because you [the media] are capable of making people that finish second look like they were relegated, and people who win nothing, finish below us, and you make them look like serial winners," Mourinho said.
"It is difficult for me to understand, we finish second which I keep saying, that I won eight championships and three Premier Leagues but I keep feeling the second last season was one of my biggest achievements in the game."
Mourinho welcomed back World Cup players Jesse Lingard, Paul Pogba, Ashley Young and Marouane Fellaini on Monday — the first time he has had his complete squad this summer.
He will ask his players to "help" against Claude Puel's side while accepting many of his key players may be undercooked for a game that he feels has come too soon after a World Cup summer.
"The target is the Leicester match," said the United manager.
"In football you need time to work and players on the pitch to work and we didn't have until now.
"I said that during preseason and it looked like I was saying something absolutely out of order, something crazy, I repeat: Preseason is difficult when you don't have your players to work, that's as simple as that."