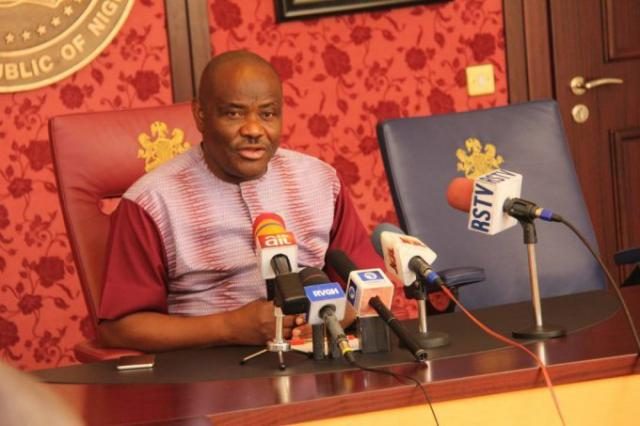 Nyesom Wike of Rivers has expressed sadness over the fire incident at the Fruits and Vegetables Market in Port Harcourt, declaring that his administration will assist the affected traders.
The Governor made his feelings known when he led some members of his cabinet and some leaders of the state for on the spot assessment of the fire outbreak.
An eyewitness, who simply identified himself as the Market Leader, said the fire started at about 7 p.m on Thursday.
He also alleged that it was impossible to control the youths that prevented the Fire Service from carrying out their responsibility.
Wike said: "Government will do what it is supposed to do to ensure that the traders continue to earn a living. It is unfortunate that this has happened.''
The governor, who said that his administration would look into the immediate and remote causes of the incident, called for calm and cooperation of everyone.
He said that although the Fire Service responded rather late, they ought to have been allowed to salvage what they could.
He also directed his Special Adviser on Special Projects to immediately re-design the market and commence reconstruction processes.
"Let me assure you that I have directed the Special Adviser on Special Projects, so that we can rebuild the market immediately,'' he said.