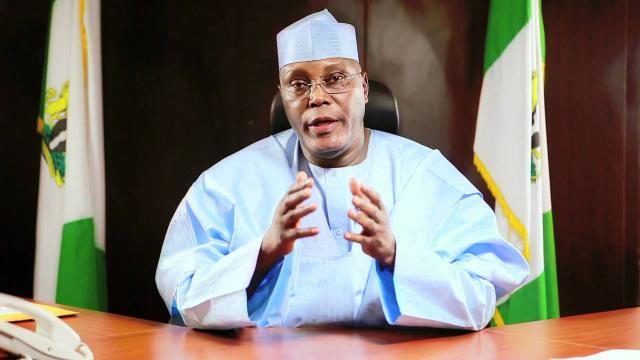 Gbenga Daniel has expressed his belief that former vice president, Atiku Abubakar, will likely win the 2019 presidential election with a landslide victory over President Muhammadu Buhari and other presidential contestants.
The former Ogun State governor said this while speaking during an interview on Arise News on Thursday, October 25, 2018, noting that Nigerians are eager to change the nation's fate with a change of its leadership.
When asked about the likelihood of Atiku's victory at next year's polls, he said, "Atiku will win, and I'm looking at a possible landslide. And I'll explain to you.
"In the last one year, I've traveled round Nigeria twice. Physically visited all the 36 states of Nigeria towards the end of last year when I was trying to run for (PDP) chairmanship. And with the current one, I've gone round all the states of this federation with Atiku Abubakar.
"The narration has not changed and what I can tell you is that going round this country in the last one year, the people are fed up. Everywhere we went, it's the same story, 'We want to change the change'. Don't discountenance that."
Daniel also dismissed corruption allegations that have been levelled against Atiku, pointing out that he has not been charged to any court for the damaging accusations.
According to him, if Atiku is indeed corrupt, the current administration would have prosecuted him or used the Economic and Financial Crimes Commission (EFCC) to unsettle him as an opposition leader.
He said, "I think the problem we have as a people is that we like to believe rumours and gossips. This is a country that is ruled by law and order.
"Somebody has been vice president and left 2007, this is 2018. 11 clear years later, no charges have been pressed, even when we have a government that is supposed to be primed on anti-corruption. They've been there for the last three and a half years, he's not been charged with anything.
"Anybody can sit down anywhere and come up with anything. I have experienced it myself, all sort of things said about me. There is no way the country will run where you'll not have all of this being elevated by politics and politicians.
"The fact of the case is that today, he remains somebody who's not been charged by any court, who's not been harassed by the EFCC even though he's a leader of opposition. I think that is the substance we need to take away from it."