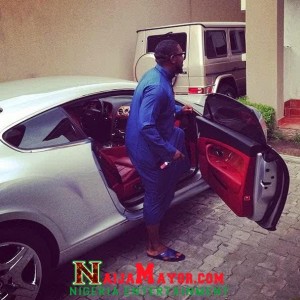 Timaya , has described fellow musician, 2baba as a legend – He explained in a recent interview that 2baba is the only Nigerian artiste who has the right to be called a legend, Timaya further revealed that he has no interest in being Nigeria's number one musician because he just wants to make music It is not new to see artistes all over the world struggling to stay relevant and even attacking anyone who they feel is a threat to them, such as it is in the case of international rappers, Nicki Minaj and Cardi B.
The Nigerian entertainment industry is also a very competitive ground that has proven that only the strong can manage to stay relevant and survive.
Some musicians in the industry have stood the test of time and can now be rightfully called legends. Dancehall star, Timaya, said in a recent interview with Sound City FM that doing music for over 10 years does not make one a legend.
He even explained that he doesn't consider himself to be a legend in the industry.
Further in the interview, Timaya revealed that he is, however, still relevant in the music industry because he drops hits every year.
He said: "The crown never leaves. I am Timaya anytime any day, 13 years is not three years. "People don't understand that making a hit song doesn't mean you are a star. Stars always shine, some people can make a hit song and you will never hear of them again. There's no year I've never dropped a hit song.
"I don't want to be number one. I just want to be a musician. A lot of people have come and gone but I'm still here."