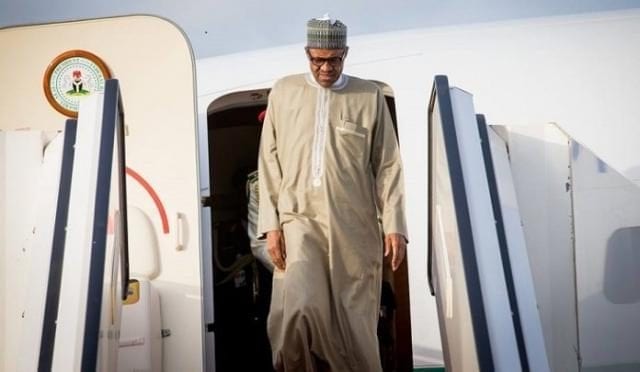 The Peoples Democratic Party (PDP) has accused President Buhari of ordering security agents to harass its presidential candidate, Atiku Abubakar.
Atiku arrived Nigeria from Dubai on Sunday, November 11, 2018.
According to him, he was subjected to a search routine that was aimed at intimidating him at the Abuja airport.
The PDP presidential flag bearer made this known on Twitter immediately after the incident.
He said "I arrived to Abuja this morning to a search by agents of the state, aimed at intimidating me and my staff.
"I am committed to building a Nigeria where no citizen is intimidated by agents of state who are paid to protect them. Together, #LetsGetNigeriaWorkingAgain."
According to The Cable, the security agents ransacked Atiku's private jet and personal belongings.
The pilot and the co-pilot of the aircraft were not left out either.
The PDP also accused the security agents of tampering with Atiku's personal documents and gadgets.
The party, in a statement on Twitter, said "We condemn in the strongest terms the attack and harassment of our Presidential Candidate, @atiku at Abuja airport today by contingent of special security forces, comprising of the army, the police & other paramilitary agencies on the order of President @MBuhari.
"The deadly squad, in a Gestapo style attack, and acting on 'orders from above' @MBuhari rushed our candidate @atiku immediately he landed and attempted to physically manhandle him before invading his aircraft with dangerous weapons to conduct a violent search.
"While they did not find anything incriminating on our Presidential candidate, @atiku this deadly squad, violently tampered with certain personal documents and gadgets belonging to him, including some of his campaign documents.
"We completely reject such violent attack against the person of our Presidential candidate @atiku by the @MBuhari Presidency, which we know has been jittery over Atiku Abubakar's soaring popularity since his emergence as our candidate."