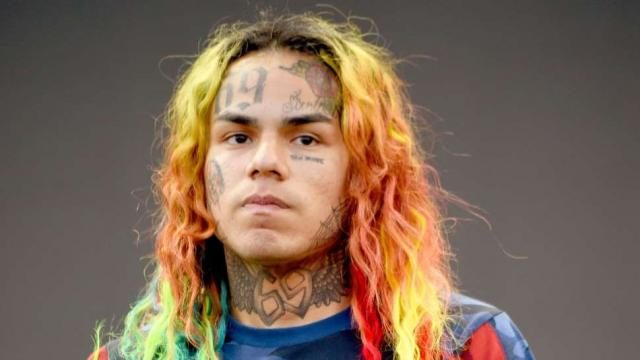 Detained lyricist, Tekashi 6ix9ine is receiving an accusation from his baby mama of rape and physical abuse.
The woman in question, Sara Molina, who is now his ex, also accused him of abusing the little girl that he fathers.
Tekashi is currently in jail for alleged snitching to cut down his 47-year jail sentence.
Speaking in a new interview, Sara Molina spoke about the several physical abuse she faced when she was with him.
Her words, "He started to punch me again. He started beating me for two hours straight. He seemed suddenly stronger, more ferocious, more determined not just to hurt but to injure than during the previous beatings."
"He had the craziest look in his eyes. I was scared. 'Why is he acting this way?' I had never seen him like that. He punched me so hard in my right ear I thought I was deaf.""
"this was his way of telling me to stop screaming."
"He put his arm around my neck and started choking me. He said, 'I just have to make an example. I can't have you out there, making me look stupid.'" He woke up, forced me to have sex with him. I cried. My face was so swollen. It was so bad. I could barely open my eyes. I tried to cover my face with makeup and I couldn't.
Nothing was working. I didn't bring makeup on my trip to cover up black-and-blue. He told me, 'Tell me what you need. I'll go to the mall and get it.'"