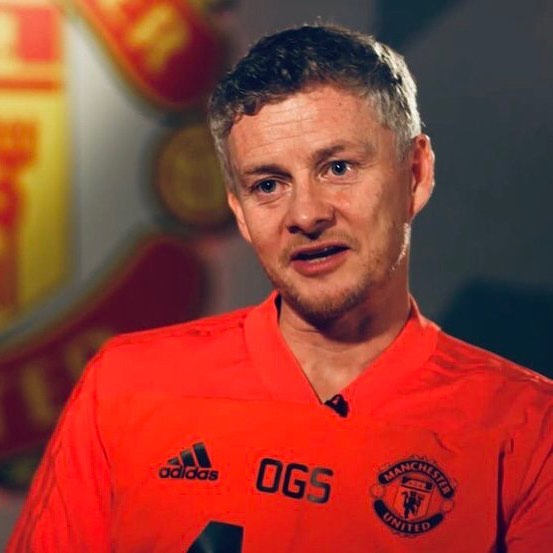 Manchester United boss, Ole Gunnar Solskjaer has come out to say that he is the right man to lead Manchester United's revival even after the terrible dip in form that is making their top four dreams seem too much to ask.
Manchester United will host Manchester City at Old Trafford tomorrow after six defeats in eight games, including the shameful showing against Everton at Goodison Park.
These results have raised doubts about whether he is the right choice ahead of Tottenham coach, Mauricio Pochettino who has lead Spurs to the UCL semifinals.
His words, "Well I would like to say yes [I am the right man] but it's not down to me to say that,"
"I'm confident in my team and myself. I'll be ready to take this challenge on. I know it's a big challenge and that's why, when I came in here, I said I'm going to enjoy every single second. I don't like losing but it's a challenge all the managers at this club have had.
"When you go through bad results, you've got to be confident enough to say this is the way we're going to do it and plan ahead.
"I like all these boys, I love them because they're great lads. But I've got to make decisions and manage for the club.
"I'm managing the club and helping the players but I manage four the club. But we're going to put all our efforts into making sure we do what we think is right for the club."
On the City game, he said, "It's the best game we could ask for with the players hurt as they definitely were,"
"We had a meeting after the game and all the players were definitely, definitely disappointed and really, really hurt by that performance.
"The City game is the perfect one, there's no hiding place on the pitch and the fans will back you if you give that effort.
"There's always a crisis at Man United whenever you lose a game or two.
"City and Liverpool are two teams who've taken more points in last 18 games. The boys have done fantastic. We've lost three out of the last five league games, that's a bit too many but that's football."