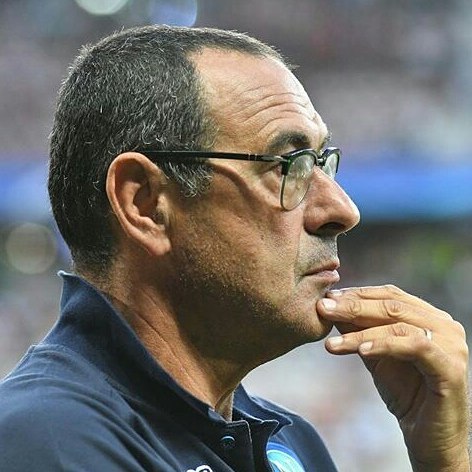 Juventus coach, Maurizio Sarri has said his switch to Juventus is a step forward in his career.
The former Chelsea boss was presented on Thursday after penning a three-year contract with the club that has dominated the Serie A.
Sarri said the Juventus job is "crowning achievement of a long and difficult career."
His words, "I've taken a long road to get here, from Serie C2 to B, A, Premier League and now Juventus. It's special to be here. It's the best squad in Italy,"
"I'm coming from Chelsea, which has an inferior history to that of Juventus. It's another step forward for me.
"Coaching Ronaldo is also an escalation. I coached great players at Chelsea but with him it's the best in the world. He already holds all of the records you can have in world football but I would like help him break some more records."
"I am used to scepticism, when I arrived in Serie C, everybody was sceptical, and it was the same to begin with at Empoli, at Napoli and when I got to Chelsea, they were all sceptical.
"Now here at Juventus, I think there could be a bit less scepticism, but that comes from my history. I only know one way of taking scepticism away and that is by winning and convincing."
"I think we have a long path ahead of us,"
"Going around English stadiums, you realise how inadequate our arenas are. There needs to be a cultural shift, as you turn behind you on the bench and are surrounded by children.
"I think in terms of club organisation and tactically on the field, we still have the upper hand compared to England."