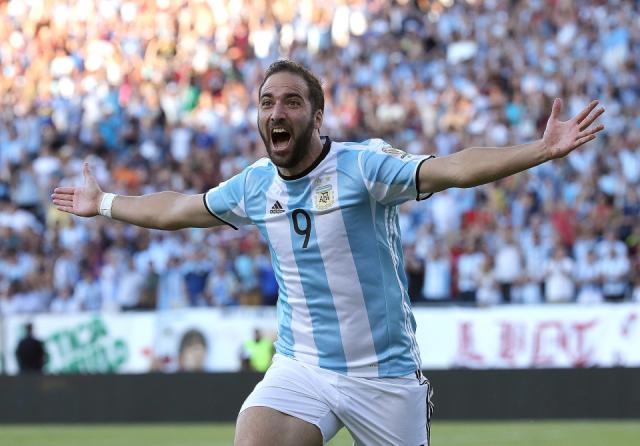 Ex Argentina striker, Gonzalo Higuain will see out his contract at Juventus, despite reports linking him to Roma, according to brother and agent, Nicolas Higuain.
The former Napoli forward was loaned to Chelsea from Italy in January and he featured in 14 Premier League games, scoring 5 goals.
He is back in Juve and wants to play 2 more seasons at the club, according to his rep.
Nicolas said, "Gonzalo wants to respect his contract and therefore stay with Juventus for another two years,"
"His performances at Juve have been good and playing for another team in Italy isn't a workable solution.
"I don't want to disrespect anyone, but if Gonzalo plays in Italy again then he only will for Juve, who own him."
On angry Napoli fans when he joined Juve, "The parties wanted each other. The Neapolitan people always loved Gonzalo and the boos he received after his transfer at Juve prove it.
"The pain was strong, but I think their reaction was normal because we're talking about a passionate set of fans."