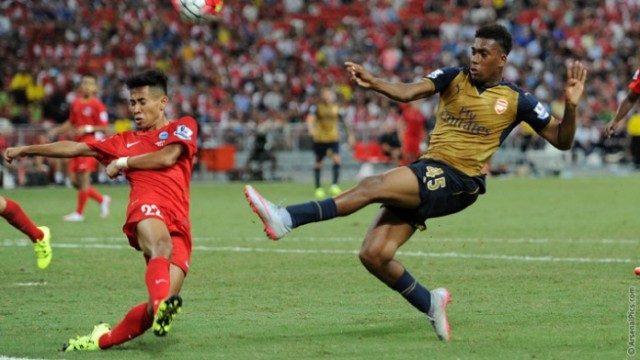 Arsenal player, Alex Iwobi has revealed that his uncle, Jay-Jay Okocha might be the king of skill but he know he is the king of nutmegs.
Last season, Iwobi breezed through opposition's defence severally with his trademark move of putting the ball between the legs of opponents.
His words, "I will take ownership of the nutmeg. My uncle Okocha has got the skills but the nutmeg, the prince title they call me for that, I will say it is my ownership."
"It happens instinctively, sometimes the easiest way of getting past my opponent. I've been given a title and I can't let my people down."
"This year, I've progressed and I've been more composed. It is basically being more efficient in the final third either making the final pass or scoring," he added.
"There were mixed emotions to score in the [Europa League] final. It is a big achievement but obviously not the result I wanted if I could trade the goal for the result I would.
"It is one of the goals I just have to cherish that would make me hungry to try and win the Europa League next season."
"I have been very blessed to be given the opportunity to play for Super Eagles. I'm always hungry and eager to represent my country and make them proud."