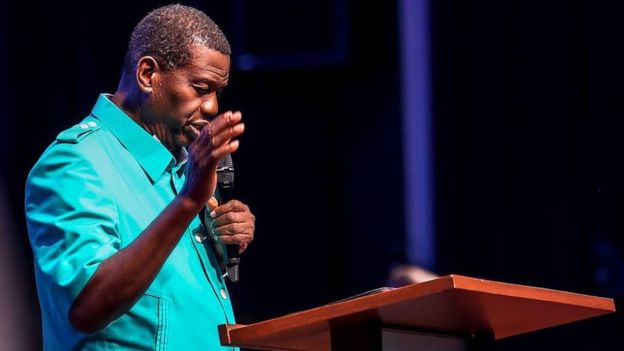 The General Overseer of The Redeemed Christian Church of God, RCCG, Pastor Enoch Adejare Adeboye has spoken to church leaders at Kololo Airstrip in Kampala, Ugandan capital, during his 3 day visit to the country.
Pastor Adeboye, who went along with his wife, Pastor (Mrs) Foluke Adeboye urged children of God to desist from working in isolation.
He also urged them to never refer to what belongs to God as their own.
His words, "When you begin to hear a minister say; my church, my ministry, my organisation, then know there is something wrong, so my first appeal to all ministers is that from this moment on, you stop calling what belongs to God your own.
"The reason why many of us are not seeing progress, we are not praying. We are taking God for granted. We have prepared a good sermon, we know all the theology, we know all the gymnastics, we can jump up and down, we can quote Hebrew and Greek, but there are few results. Why? Because we leave the owner of the church out. You must put Him first, through prayer.
They feel they know what to do. No, you don't know what to do, you don't know the problems of the congregation. You must pray.
What God is doing in Nigeria, He will do in Uganda. I want the Almighty God, in a couple of years, to raise up ministries where millions of people will gather here in Uganda.
"After sharing the little I want to say, I want to pray a prayer of impartation that the Almighty God will deposit something in you, that will cause your Ministries to blossom."