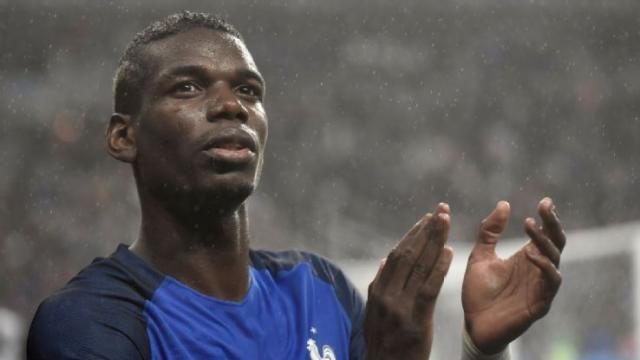 French forward, Paul Pogba has said there is still a question mark over his future but he promises to give his all while he remains at Old Trafford.
Pogba has been linked with moves to Real Madrid and Juventus after saying he wants "a new challenge" earlier this summer.
Sources have it that the 26-year-old will not leave the club despite the European transfer window remaining open until Sept. 2.
He has now had this to say, "I am always good whenever I play football,"
"It is what I love — it is my job. I give the maximum each time I am on a green pitch.
"Obviously there have been things said, but only time will tell. This question mark remains.
"However, as I said, I am here in Manchester. I enjoy playing with my teammates and I always want to win every game. I always give it everything."