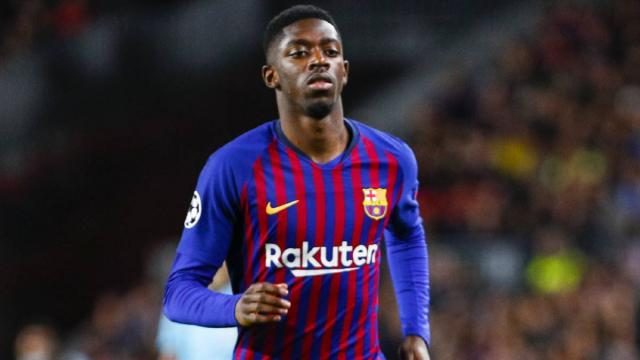 Barcelona president, Josep Bartomeu has backed youngster, Ousmane Dembele by saying the club trusts him.
With his several inconsistent performances, doubts gave been raised about how the Frenchman can help the club as they prepare for life after Lionel Messi.
Bartomeu does not share such doubts, he believes the foundations are in place for a new generation of winners despite the team's weak start to the 2019-20 season.
His words, "In the next two or three seasons our leader will continue to be Leo Messi,"
"But it's true that there are other young players who are coming through – players coming from abroad, but also players coming from our La Masia.
"We are very happy because we are preparing this post-Messi era. Messi's contract finishes in 2021, but surely it will be the will of all parties involved – if he feels strong and still has the ambition – to extend his contract indefinitely.
"I always make a comparison with Pele. Pele was a man of a single club… I have no doubts that after Messi finishes his career as a footballer he will remain linked to this club for the rest of his life."
"Arriving at Barca and triumphing isn't easy,"
"Coutinho's adaptation wasn't so easy – he is a world-class star but we opted for a loan to Bayern Munich this year.
"Ousmane has had bad luck with injuries but we have lots of trust in his talent."