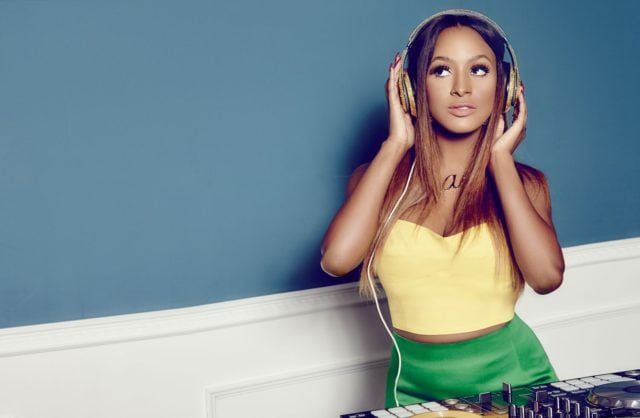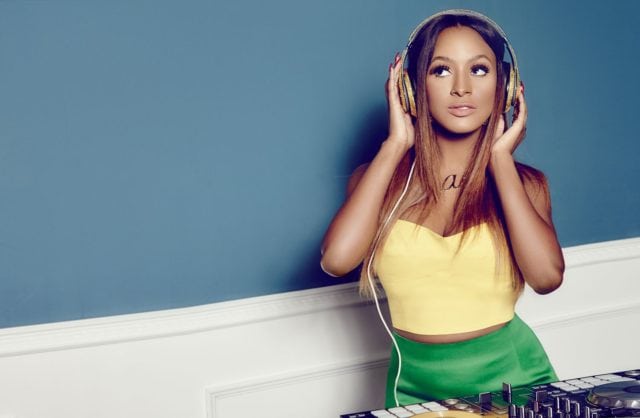 Florence Otedola, aka DJ Cuppy has talked about how her wedding ceremony would be lowkey and less stressful compared to the first-ever Gold Gala for her Cuppy Foundation.
She revealed this recently in a statement addressed to her dad, Femi Otedola, during a charity event, held in Abuja, to raise funds for the advancement of children-related humanitarian causes in north-eastern Nigeria.
After thanking Yemi Osinbajo, vice-president, DJ Cuppy praised her dad by calling him "the Gelato King" and begged him not to worry because her wedding will not be as elaborate or stressful as the gala.
She added that she is a young philanthropist with a big vision for Nigeria.
Her words, "This is a very emotional night for me. It gives me great pleasure to welcome all of you to the first-ever Gold Gala hosted by the Cuppy Foundation. 26-year-old, soon to be 27-year-old me, I'm so humbled that you've taken time out from your busy schedules. People have flown from around the world and the country and I'm so grateful," she said.
"I stand before you in my capacity as an ambassador for Save the Children. But, most of all, a daughter; a sister; a friend and a performing artiste to most of you. While many know me as DJ Cuppy, the Gelato Fanatic, I stand before you today as a young philanthropist with a big vision for our country Nigeria.
"I'd like to thank his excellency the vice president for joining us tonight. Your presence has already made this a very special night for me. I pray you'll stay and enjoy some Gelato, sir. To Mr Otedola, the Gelato King himself, don't worry. My wedding would be much smaller and less stressful."
Nice one Cuppy.
Florence Ifeoluwa Otedola (born November 11, 1992), professionally known as DJ Cuppy, is a Nigerian disc jockey and producer. She is the daughter of Nigerian businessman Femi Otedola.
DJ Cuppy lived in Ilupeju for six years before moving to Ikeja. She then moved to London for her GCSEs and A-Levels. Cuppy graduated from King's College London in July 2014, with a degree in Business and Economics. She earned a Master's Degree in Music Business from New York University in 2015.
In 2014 Cuppy was the resident DJ at the MTV Africa Music Awards in Durban. She then played at the Tatler and Christie's Art Ball in London, and at the Financial Times Luxury Summit in Mexico City.
In July 2014, she released House of Cuppy as her first compilation mix in London and Lagos, before launching it in New York on September 2, 2014. That same year, Cuppy also launched the London-based music management and content production business, Red Velvet Music Group.
In January 2015, Cuppy was featured on the cover of the Guardian Life magazine. The cover celebrated a new generation of African women. In March 2015, Cuppy was named the official DJ for the 2015 Oil Barons Charity in Dubai, and became the first African act to perform at the event. She was featured in the 2015 April/May issue of Forbes Woman Africa.
In August 2015, Cuppy set off on her first DJ tour to 8 cities in Africa, titled "Cuppy Takes Africa". She visited Nigeria, Senegal, Ghana, Kenya, Tanzania, Rwanda, Uganda and South Africa. The "Cuppy Takes Africa" tour included performances, major artist collaborations, and charitable engagements supported by GTB Bank and the Dangote Foundation. Later that year, she interned at Jay-Z's Roc Nation.
In October 2016, the "Cuppy Takes Africa" tour aired on Fox Life Africa as an 8-episode docu series. In 2016, Cuppy was the resident DJ for MTV2's Uncommon Sense with Charlamagne Tha God.
She produced two songs, "Vibe" and "The way I am", which appeared on the "Afrobeats" EP by Young Paris which as released on March 24, 2017.