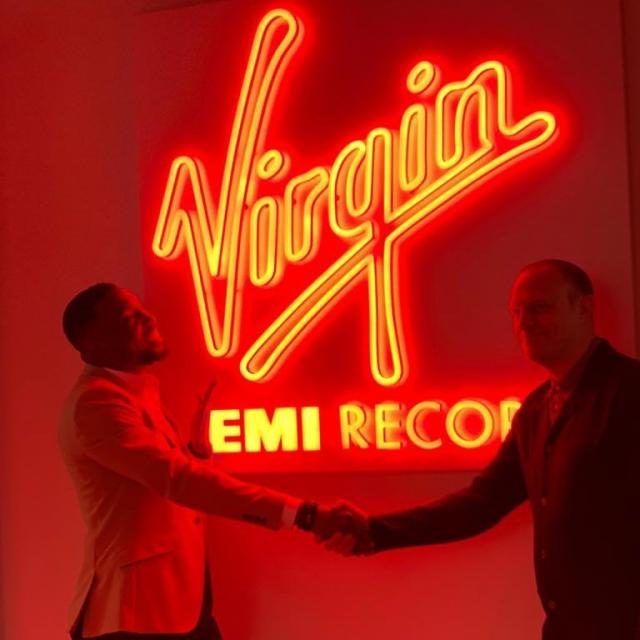 Popular singer, Timi Dakolo has penned a new deal with the Virgin EMI, a record label that is a subsidiary of Universal Music Group.
Timi revealed this achievement on Instagram recently with these words, "He said Hello Timi, My name is @ted_cockle and I am the Chairman of Virgin EMI Records @virginemi 🇬🇧@universalmusicgroup. I just want to personally welcome you home."
He added, "You can't take God out of the Equation, GOD is the Equation."
Virgin EMI is a subsidiary of Universal Music Group and it was founded in 2013. The company is a result of merging Mercury Records and Virgin Records. Currently, the label operates two A&R and marketing streams in Virgin Records and EMI Records respectively.
Congratz to Timi Dakolo.
Timi Dakolo (born; January 20, 1981) is a Nigerian singer. Timi Dakolo emerged winner of the inaugural season of Idols West Africa in 2007. With his victory, he got a recording contract with Sony BMG, in addition to other prizes.
Timi Dakolo was born in Accra, Ghana to a Nigerian father, Bayelsa-native David and a Ghanaian mother, Norah, who died when Dakolo was thirteen years of age. Despite being born in Ghana, Timi has a Nigerian passport and does not claim dual citizenship. Timi's grandmother Ateni Dakolo and his aunty Susan Larry, who lived in Port Harcourt raised him, and he credits her as his early singing teacher. So deep was their relationship that Timi declined an offer to move to Lagos with his parents, opting to stay back in Port-harcourt with his grandmother.
Timi started singing in church at the age of twelve. In 2003 he joined the singing group Purple Love as a founding member. They dominated the Port Harcourt club circuit, but disbanded in 2005 as all its members had gained admission into the University of Port Harcourt. Around that same period, Timi won a local talent hunt contest G.E FACTO held in Port Harcourt.
Timi Dakolo married Busola Dakolo in 2012. They have three children.