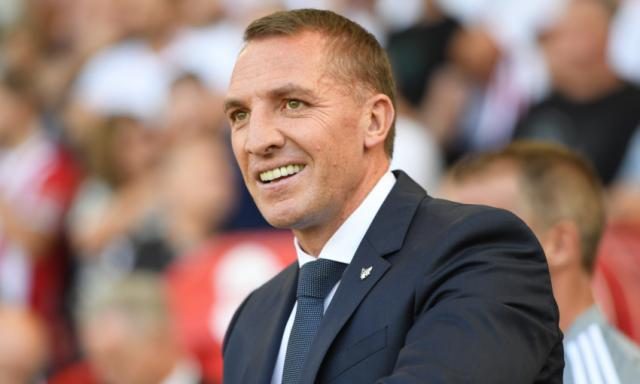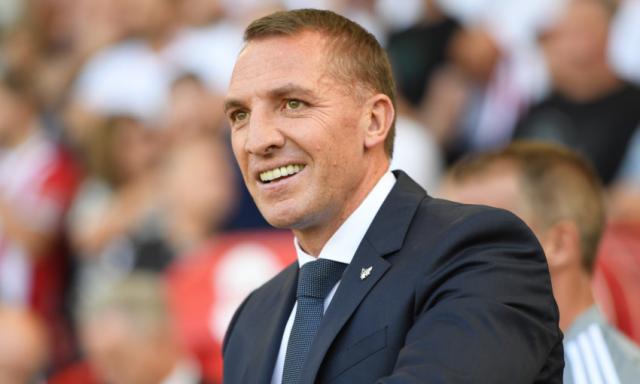 Brendan Rodgers has been hearing about several rumors linking him with the Arsenal job and he has come out to say that he has no reason to look elsewhere.
Rodgers has been praised for his remarkable job at Leicester City, with his team currently 2nd in the English Premier League table.
Speaking ahead of his clash vs Watford on Wednesday, Brendan said he has a contract at his current club till 2022 and the club is not ready to let him go.
He added that the links to Arsenal is only normal plus they are a fantastic club.
His words, "What I will say is that I have a contract here until 2022, the club haven't indicated to me that they're going to sack me.
"I'm very happy and I don't need to look elsewhere.
"Why would I want to leave Leicester City at this moment in time? I'm working with a group of talented players.
"I spoke about contract but I was directly responding to a question. There will always be speculation around jobs. I repeat: I'm happy here. I want to continue with that. Take from that what you want."
"It's all about happiness. Knowing the potential we have here to grow here. That gives me happiness. Why would I want to give that up?"
"It's natural that there are links,"
"If you are doing okay people want to take you away from something you enjoy. If you're not it doesn't matter.
"There's always a number of names. We're at the beginning of something here. My relationship with the people here and the players is very strong. We think we are starting something exciting.
"Arsenal is a fantastic club. One of the greats in this country.
"If the people at Arsenal have moved Unai on, I'm sure they have an idea of who they want to bring in."