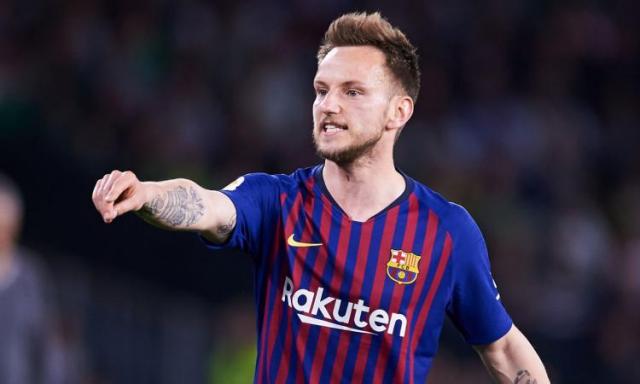 Croatia midfielder, Ivan Rakitic has said Barcelona is the perfect place for him after playing his 3rd successive game in the 5-2 victory vs Real Mallorca on Saturday.
Rakitic was heading for the exit door in January after growing frustrated at his lack of games this season. He had featured only once in the September defeat vs Granada, before he was allowed to star vs Borussia Dortmund on November 27.
After playing well in the 3-1 UCL victory, the Croatian has kept his place for La Liga wins vs Atletico Madrid and Mallorca.
Speaking recently, he disclosed that he does not plan to leave if he is a first-team regular.
His words, "Lots of things have happened in the last few months,"
"Sometimes, things happen that you can't understand, but you have to accept it.
"It's happened to me. No one gives you anything.
"I want to give my all and if I can play here then I've always said that there's no better place than Barcelona to keep winning trophies, it's the perfect place for me.
"I want to enjoy myself and try to help the team improve. I'm giving my best and if it can be like it has been in the last few games then that's even better.
"I'm here to play and take advantage of the minutes I get to earn the trust of the coach and my team-mates.
"I'm prepared for anything."